Technews
Stylish and feature-packed, TechNews is a tech portal theme that's a great choice for users that post a lot of new content and want to their site visitors to see it all.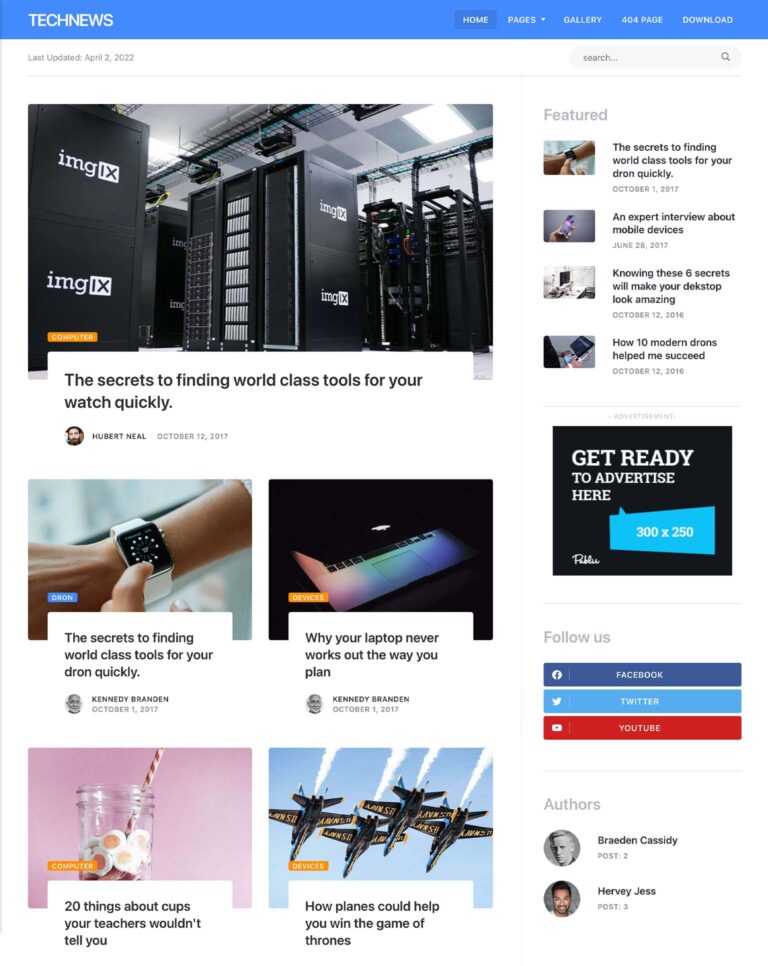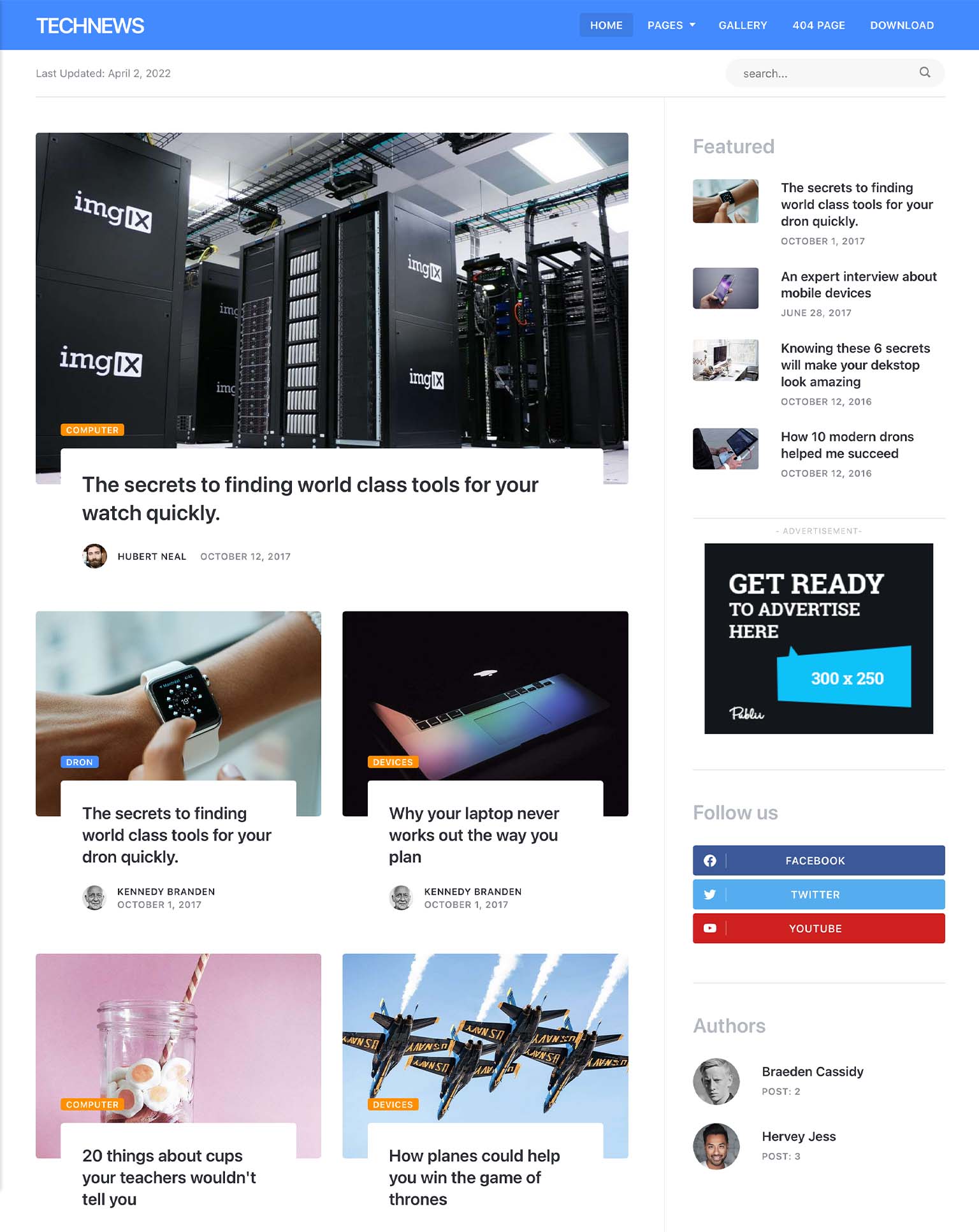 Details
Version:

Updated:

Apr 03, 2023
Requirements and compatibility
Browser:

Edge, Firefox, Chrome, Safari, Opera

Requirements:

Publii 0.42 and up
Standard features *
Manage your page look and feel with extensive coloring, menu, social media sharing and layout options, or switch it up completely with one of our many unique themes.
* The available options may vary from theme to theme but they are mostly standardized.