Tattoo
When photos are your thing, you can't go wrong with Tattoo. A Pinterest-style frontpage puts all the focus on your images, with overlaid titles to tempt readers to learn more, along with a large hero image at the top of every page to really bring your site's personality to life.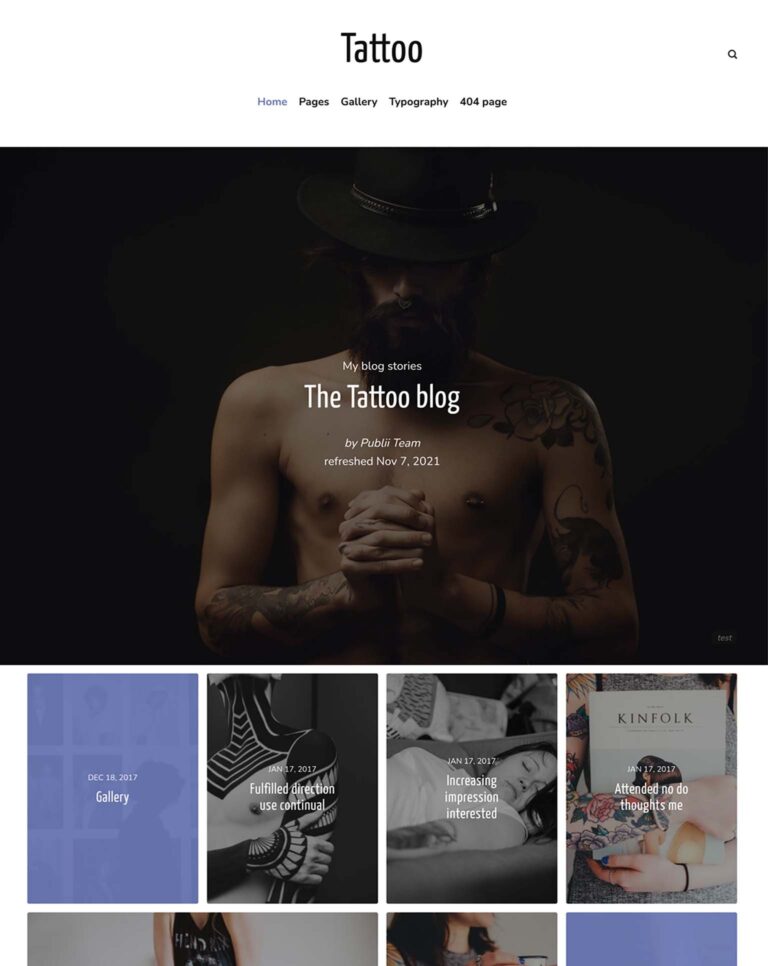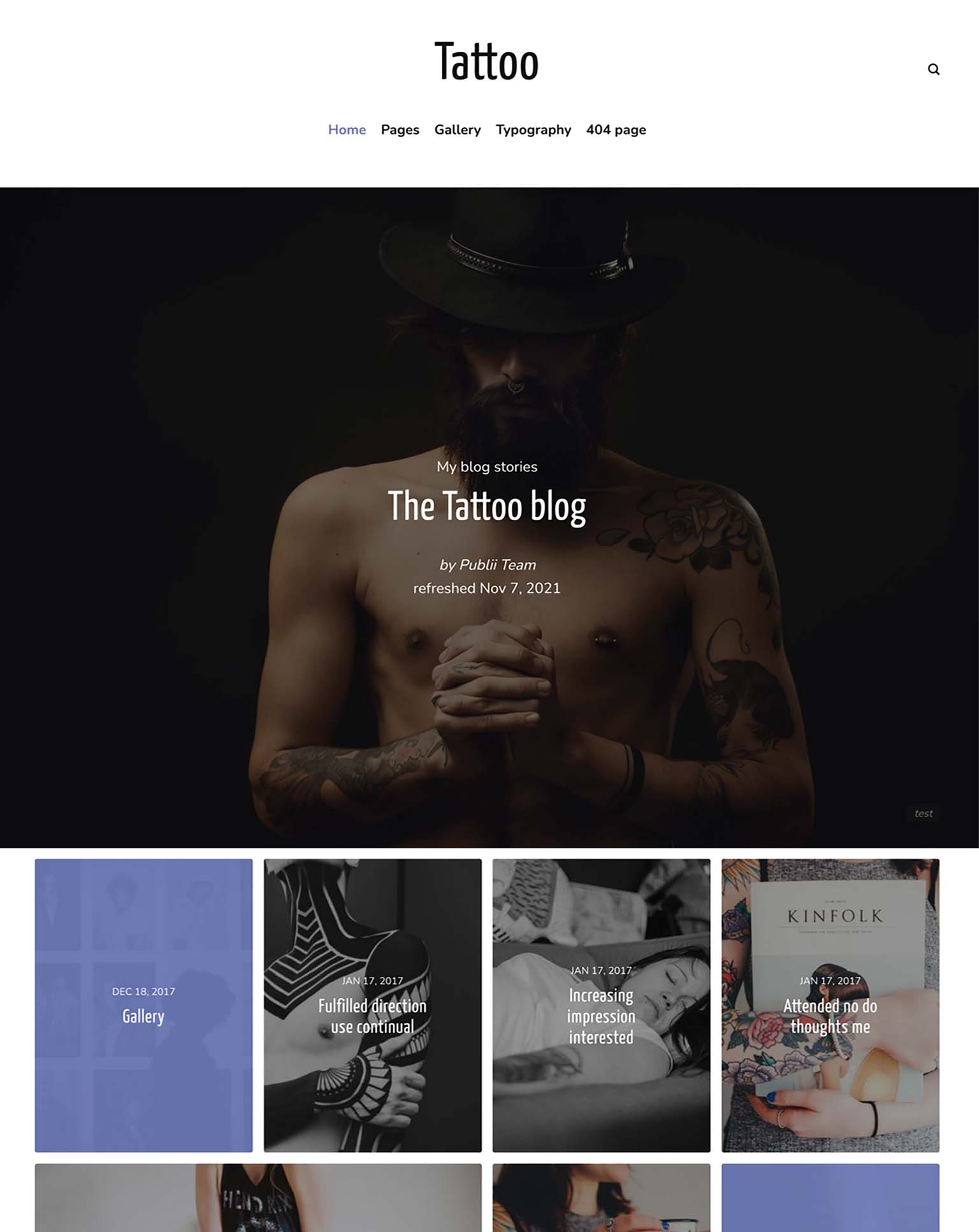 Details
Version:

Updated:

April 04, 2023
Requirements and compatibility
Browser:

Edge, Firefox, Chrome, Safari, Opera

Requirements:

Publii 0.42 and up
Standard features *
Manage your page look and feel with extensive coloring, menu, social media sharing and layout options, or switch it up completely with one of our many unique themes.
* The available options may vary from theme to theme but they are mostly standardized.