Taste Static Theme
Light and clean with plenty of room for pictures. Eclectic previews offer a range of looks for your posts on the frontpage, while category pages provide a more uniform layout that's easy to browse. Showcase culinary recipes, arts and crafts or any other creative discipline in a beautiful theme.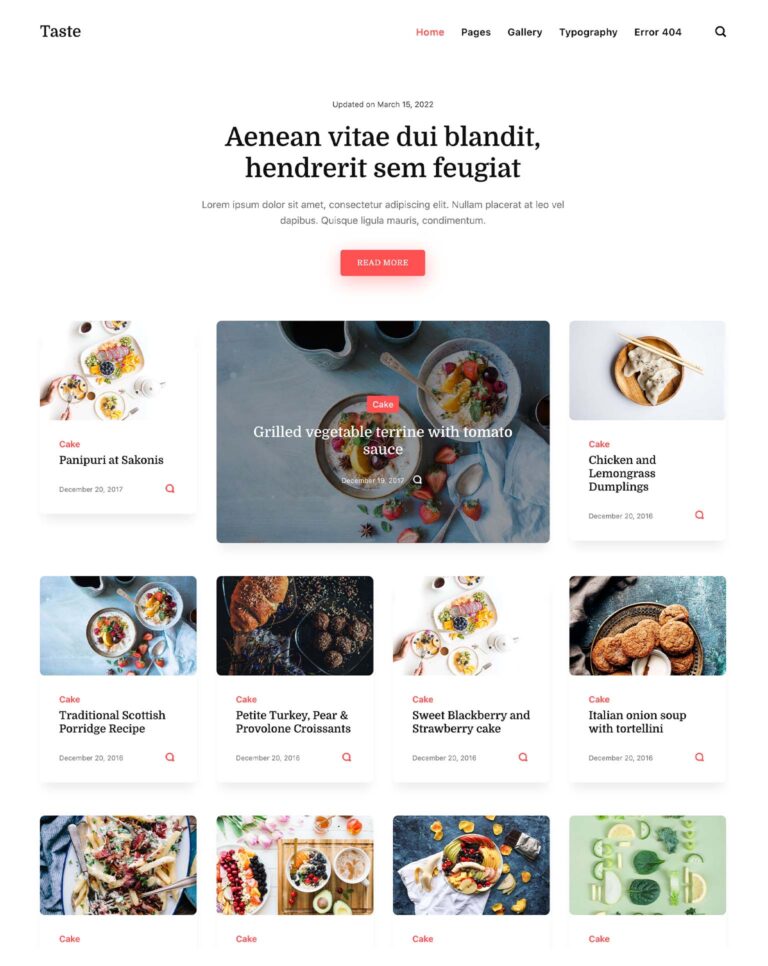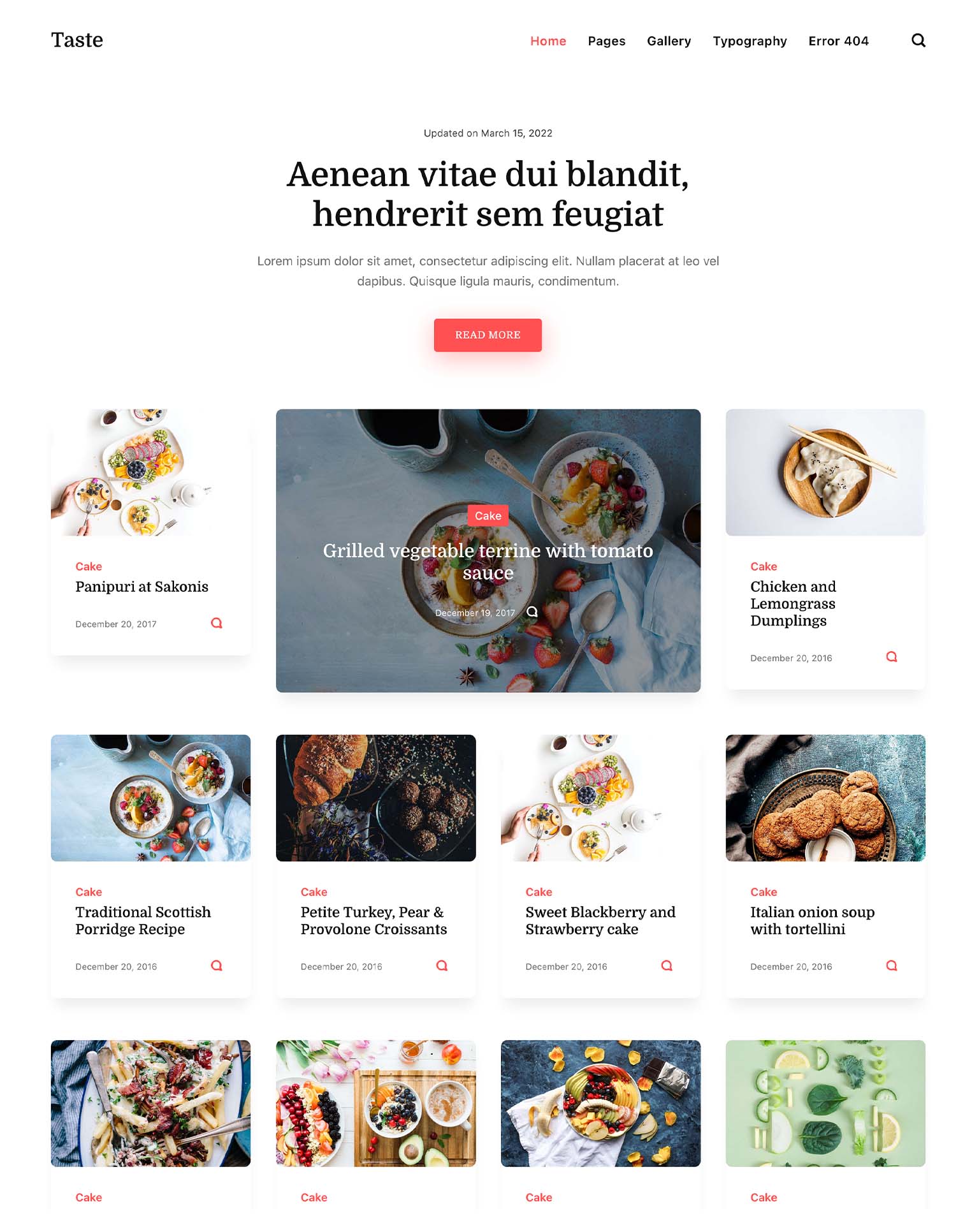 Details
Version:

Updated:

March 16, 2022
Requirements and compatibility
Browser:

Edge, Firefox, Chrome, Safari, Opera

Requirements:

Publii CMS :)
Standard features *
Manage your page look and feel with extensive coloring, menu, social media sharing and layout options, or switch it up completely with one of our many unique themes.
* The available options may vary from theme to theme but they are mostly standardized.