QF Fashion
If blogging about the latest catwalk trends is your thing, then the Fashion theme is the perfect choice for your website. The stylish header highlights your featured posts with a large photo preview and smaller thumbnails, with eclectic text and photo overlays giving your other article previews a unique style.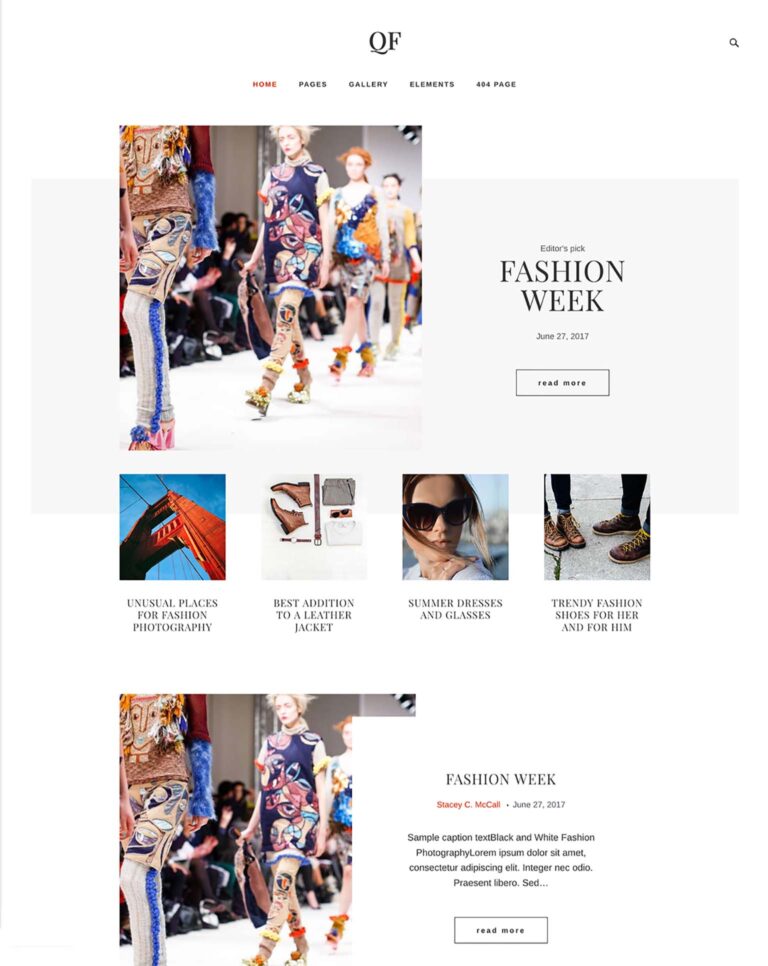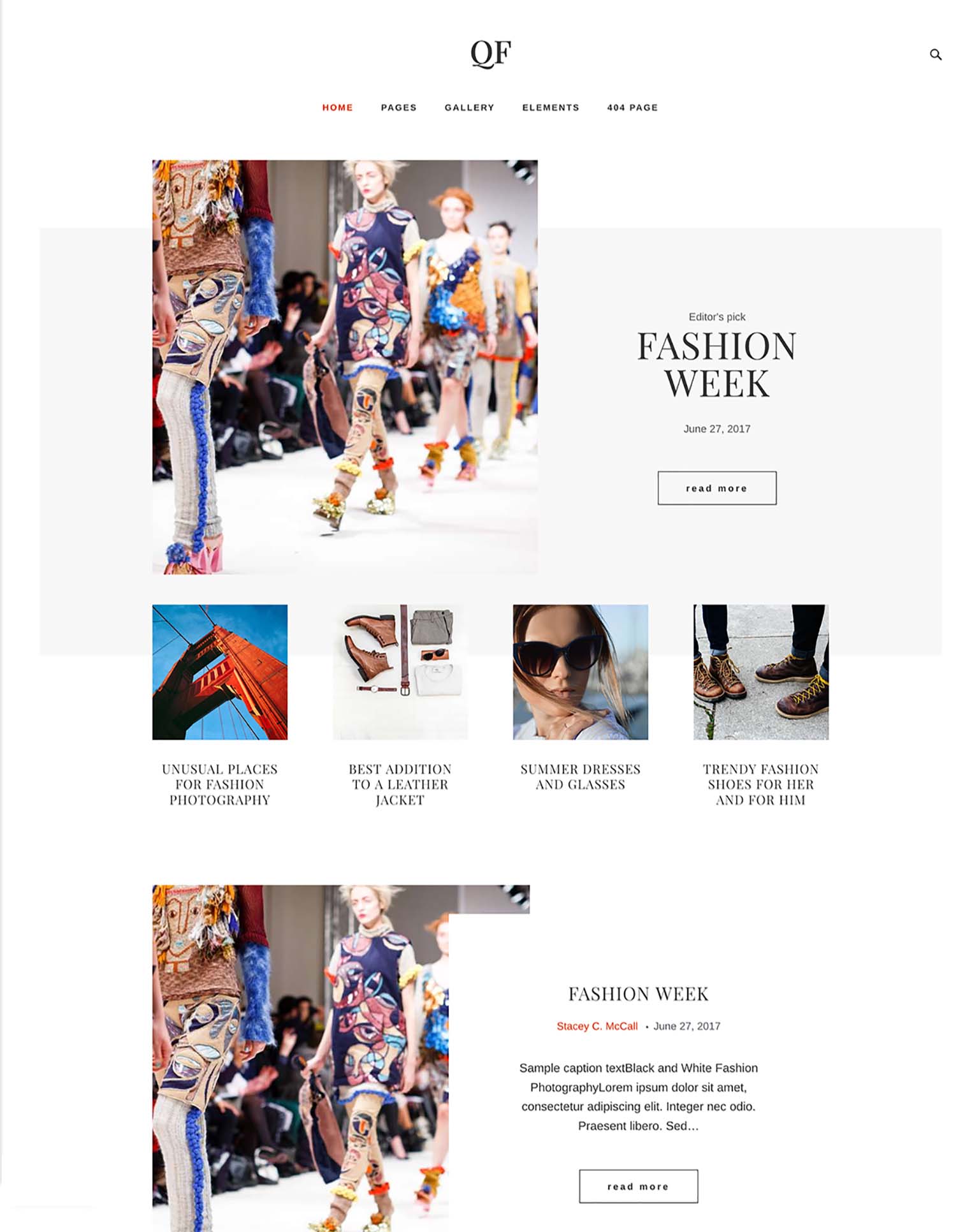 Details
Version:

Updated:

Oct 30, 2023
Requirements and compatibility
Browser:

Edge, Firefox, Chrome, Safari, Opera

Requirements:

Publii 0.43.1 and up
Standard features *
Manage your page look and feel with extensive coloring, menu, social media sharing and layout options, or switch it up completely with one of our many unique themes.
* The available options may vary from theme to theme but they are mostly standardized.