Photography & Portfolio Theme
Photos theme offers a style that's light on text but brings your pictures to life. From amateur shots to professional photography, multiple layout styles lets you choose the right gallery look to display your work, with extensive settings for micromanaging the finer details.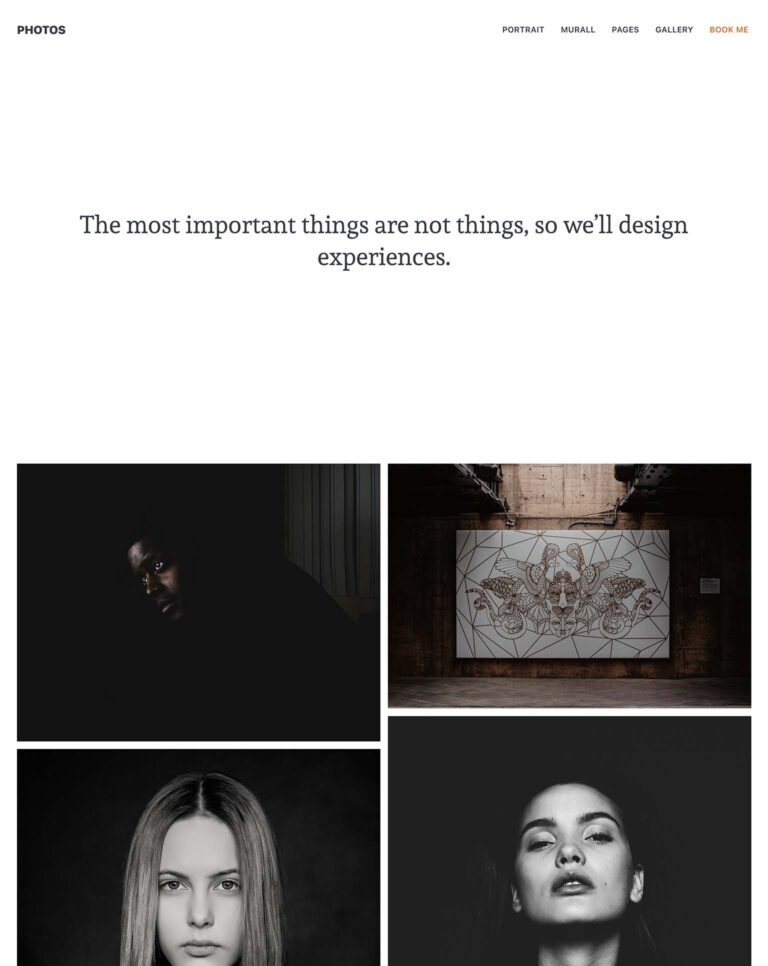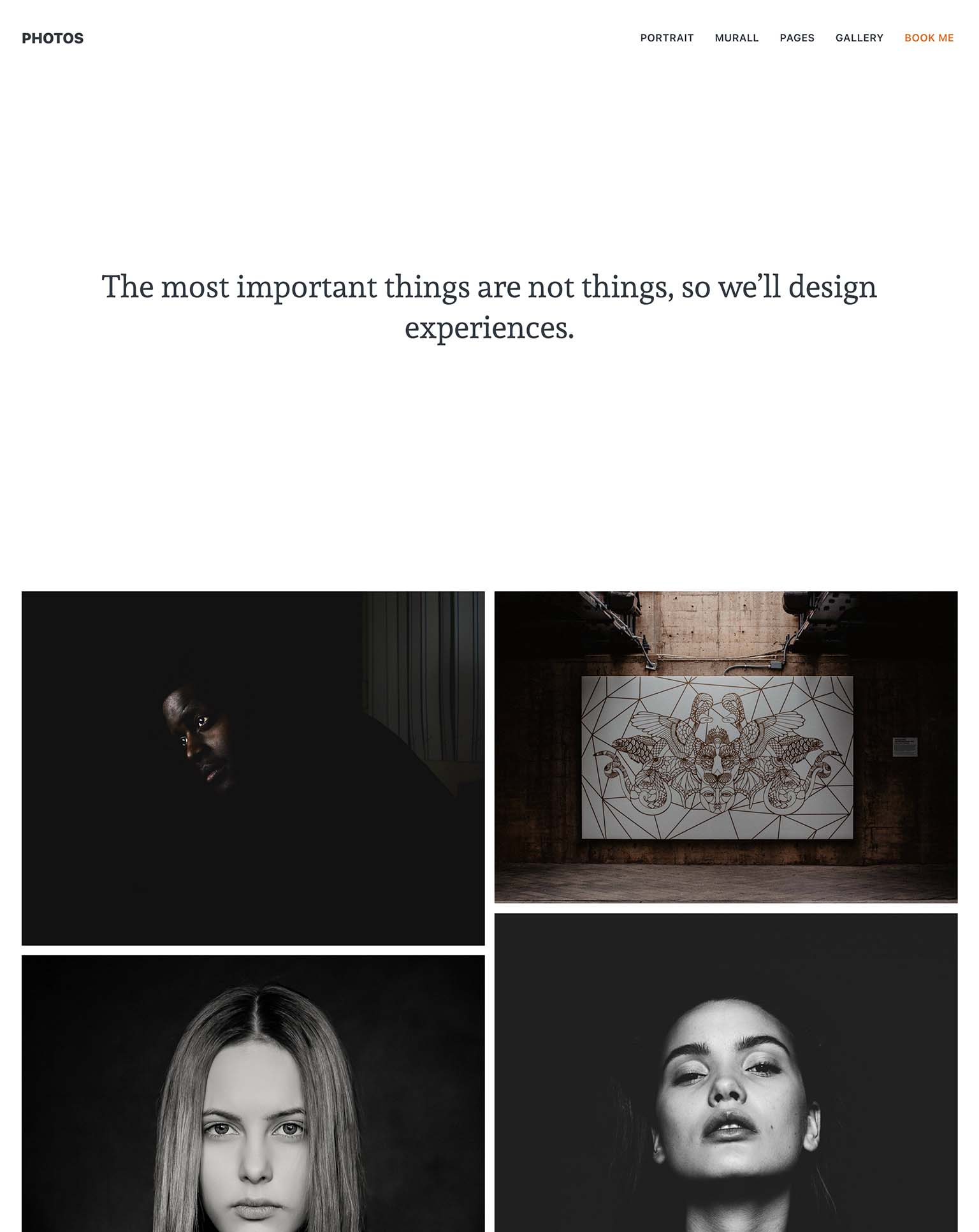 Choose your gallery layout
Opt for the uniform grid-style, or switch it up with a masonry setup that aligns your photos asymmetrically to fit the vertical space. Or, if credits and descriptions are an important aspect of your creations, you can utilize the art-wall look, that arranges your pictures like the artwork in a gallery.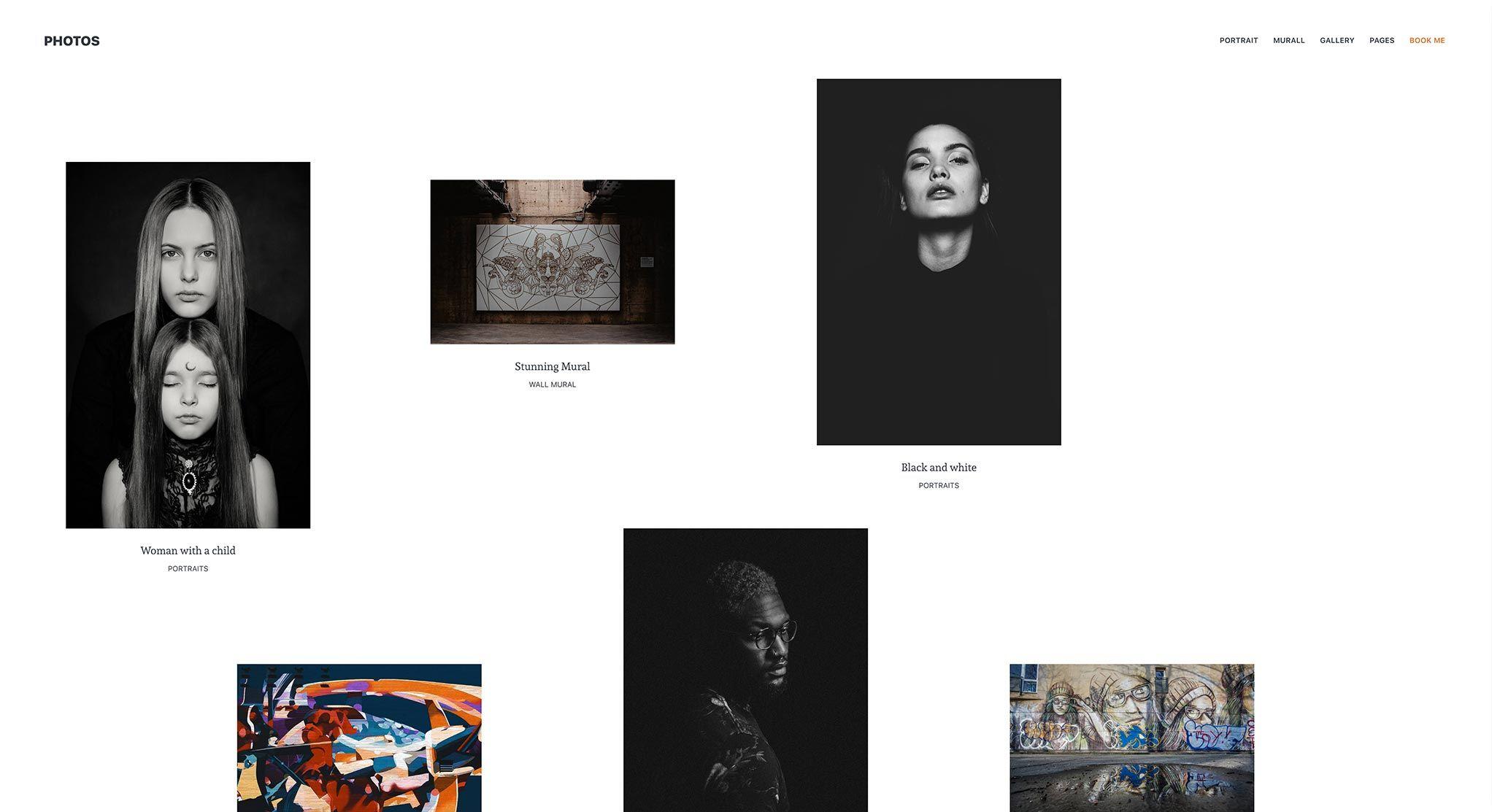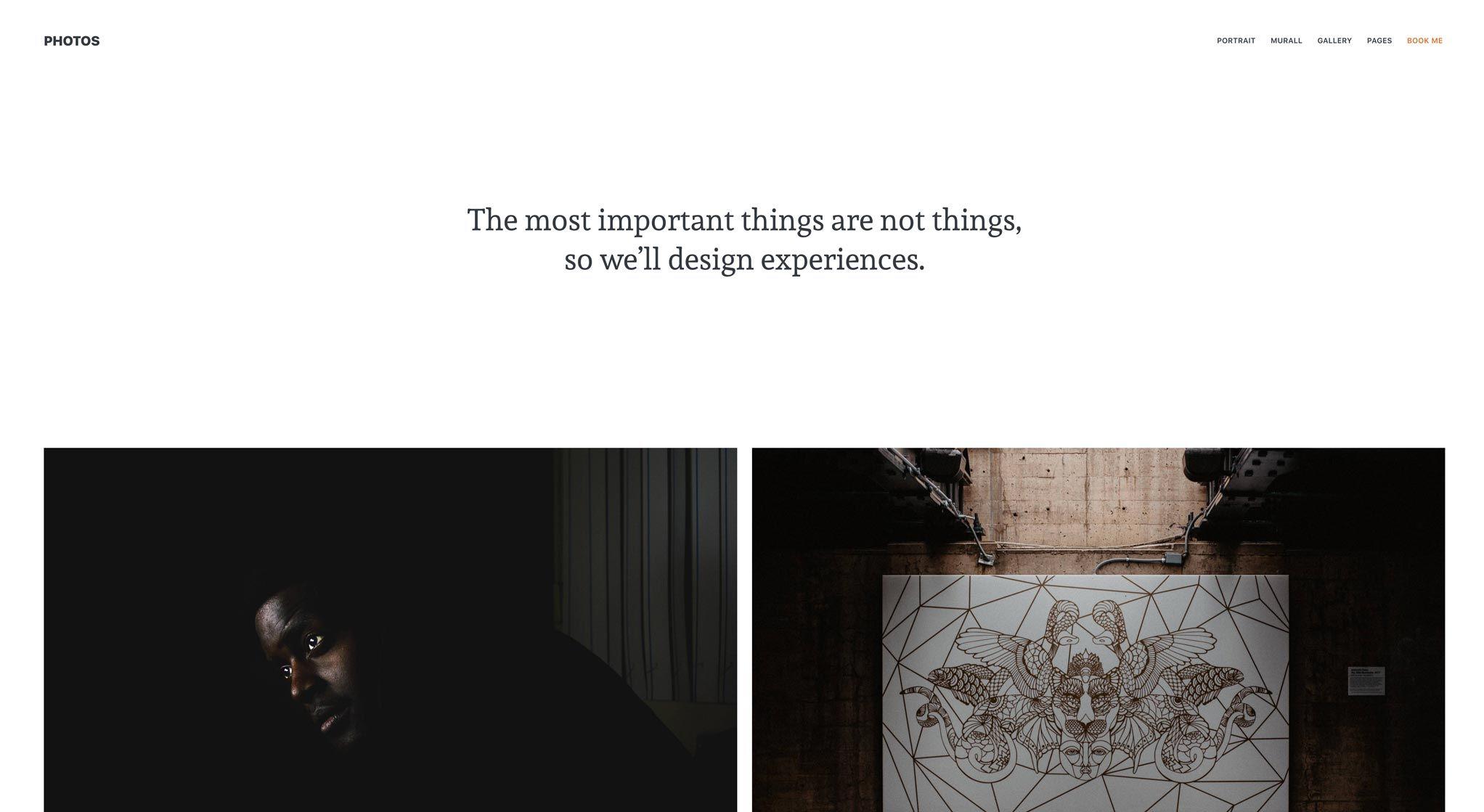 Full grid control
Like the layout, but think it needs some fine-tuning? Each grid style has multiple options for customization, allowing you to set the number of columns, the size of the gap between images, item height, horizontal and vertical flow…and more! Setup your site exactly the way you want. …and card control too!
The customization doesn't stop with the grid; there are settings for modifying the individual card items as well. Define background colors, set the title as an overlay or a subtitle under the photo, display additional information like date or category; it's all available with a few clicks.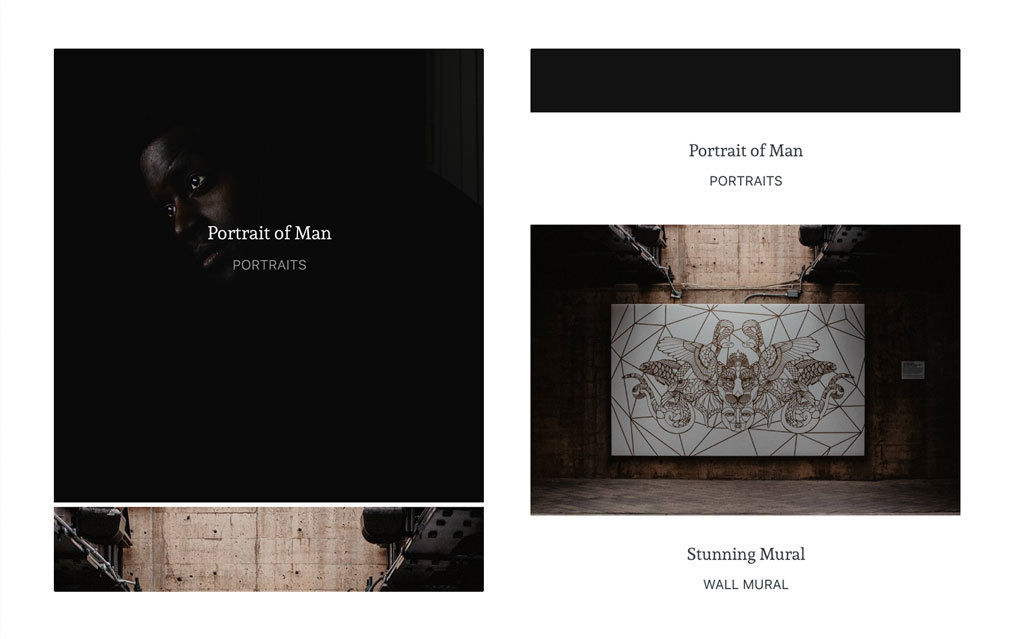 Change it up with two post templates
A picture tells a thousand words, but that doesn't mean you can't add a few more! Photo includes two post and tag page templates; one that includes a wide layout to really make an impact with your images, and a more traditional blogging-style template that is great when the words are as important as thephoto.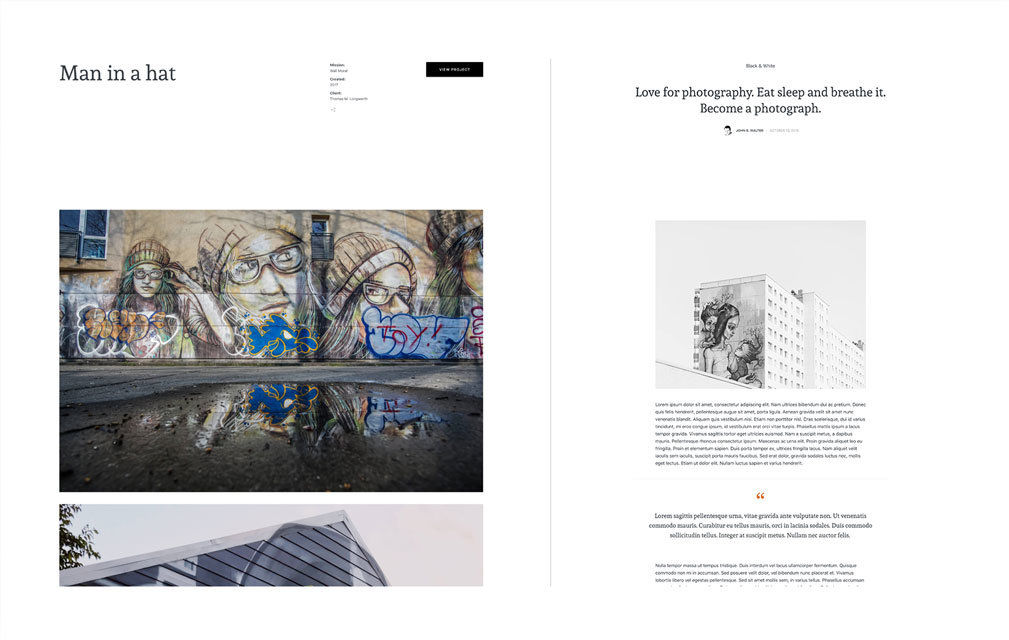 Pure CSS animations
Animations can add life to your website, but they can also make it slow and sluggish. The Photo theme works around this by creating its subtle load and hover animations using only light CSS for a smoother site experience. Want to go even faster? You can switch off the animations with one click in the theme settings.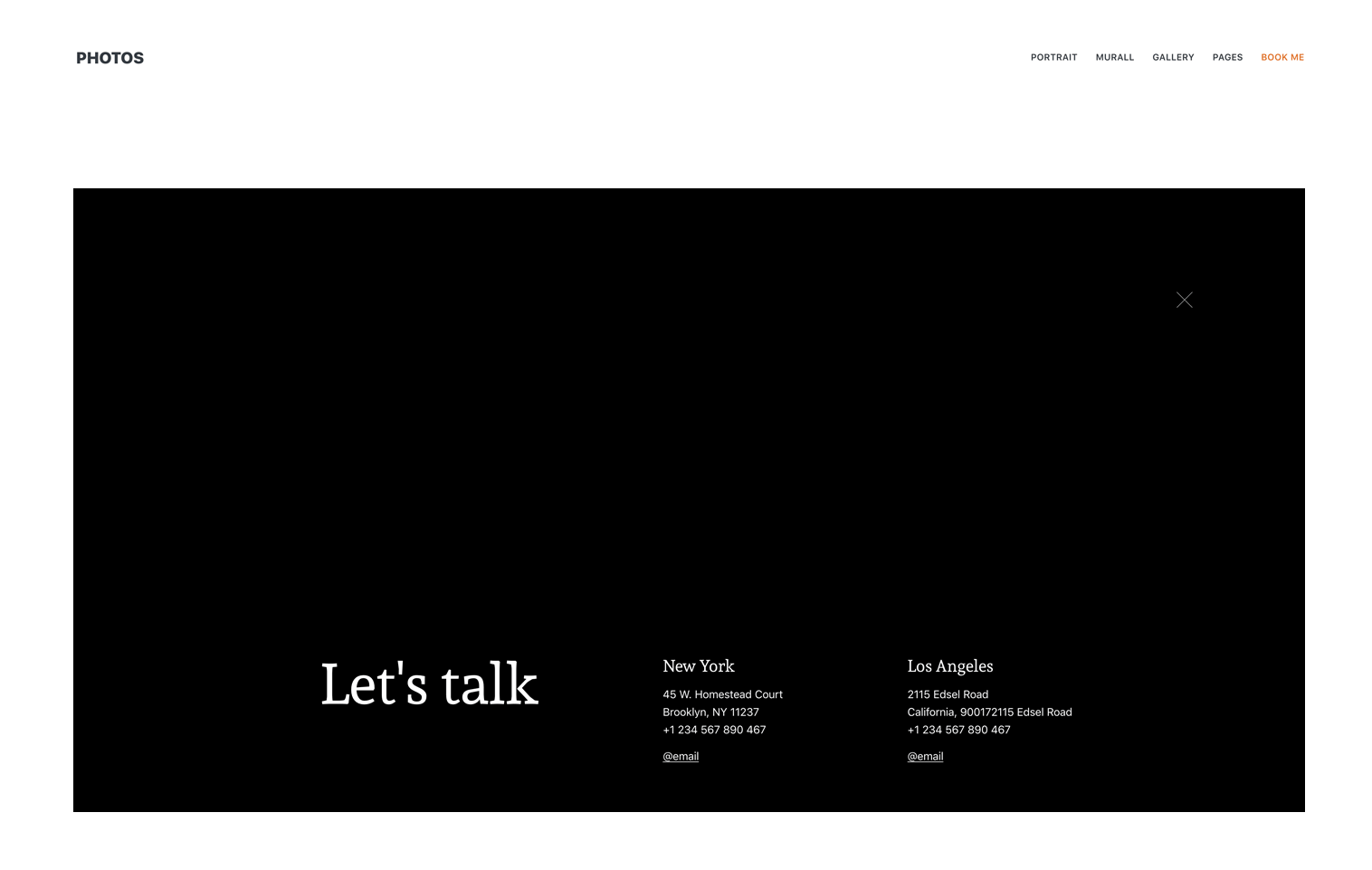 Customize scrollbar in modern browsers with smooth scrolling experience
The built-in, an experimental feature Smooth Scrollbar JavaScript library enables you to change the behavior of the browser"s built-in scrollbar by creating performant scrollbar with smooth scrolling effects for scrollable whole page content.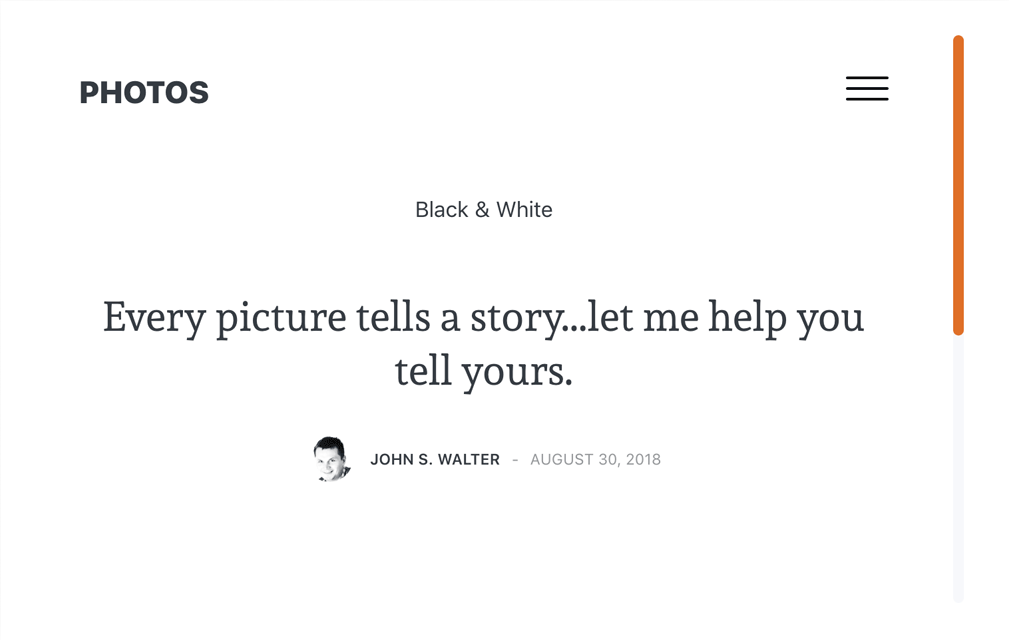 €

35.00
for 1 year
* Plus VAT for EU customers
What's included
✓ Lifetime usage on unlimited domains
✓ 12-months access to the files and updates
✓ 3-months premium support
Details
Version:

Updated:

April 03, 2023
Requirements and compatibility
Browser:

Edge, Firefox, Chrome, Safari, Opera

Requirements:

Publii 0.42 and up
Lightweight for a hyper-fast load time
Speed is of the essence when you're looking for answers, so our themes use no jQuery libraries or CSS frameworks; just pure JavaScript and custom CSS for shorter load-times. You won't need to worry about FOUT or FOIT effects in your text either, as you can use a system default fonts.
Get 3 months of professional support
Getting started with a new theme on a new website can be a challenge, but our experts are here to help. Every purchase of the commercial theme includes three months of support through our dedicated ticket system, so you'll have efficient and effective assistance with any issues you run into.
Standard features *
Manage your page look and feel with extensive coloring, menu, social media sharing and layout options, or switch it up completely with one of our many unique themes.
* The available options may vary from theme to theme but they are mostly standardized.