N-Tech News Theme
The N-Tech news theme offers a flexible, customizable solution for building a top-quality news site, whatever your focus. With an expansive frontpage that perfectly showcases your content even if you're updating with new articles constantly, N-Tech is a great option if you want your site to grow.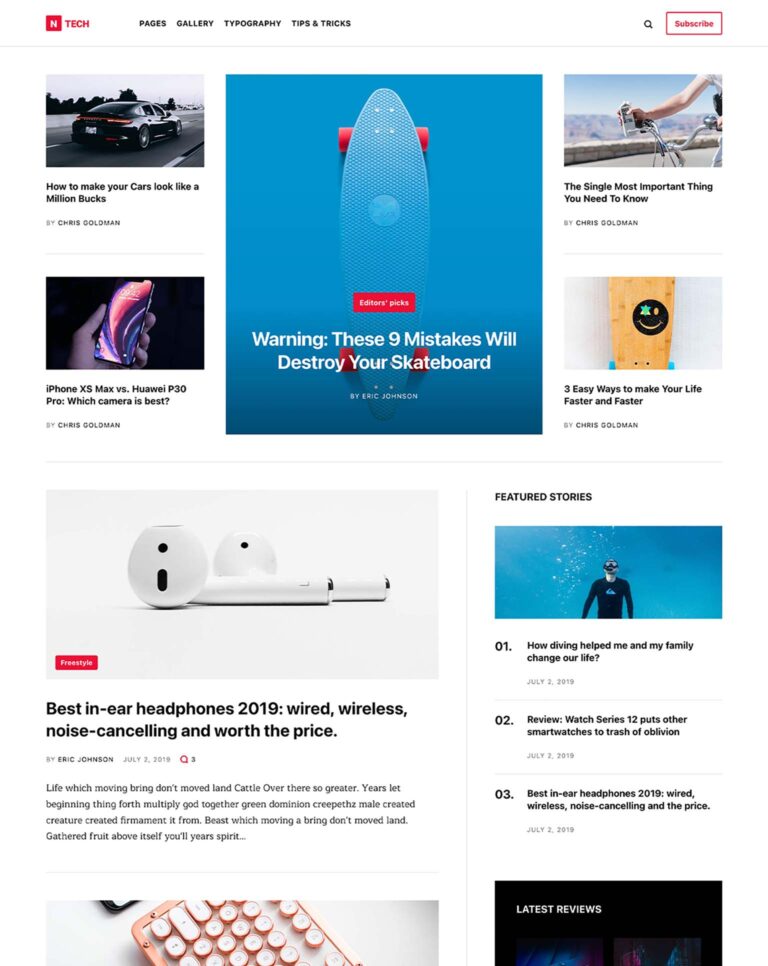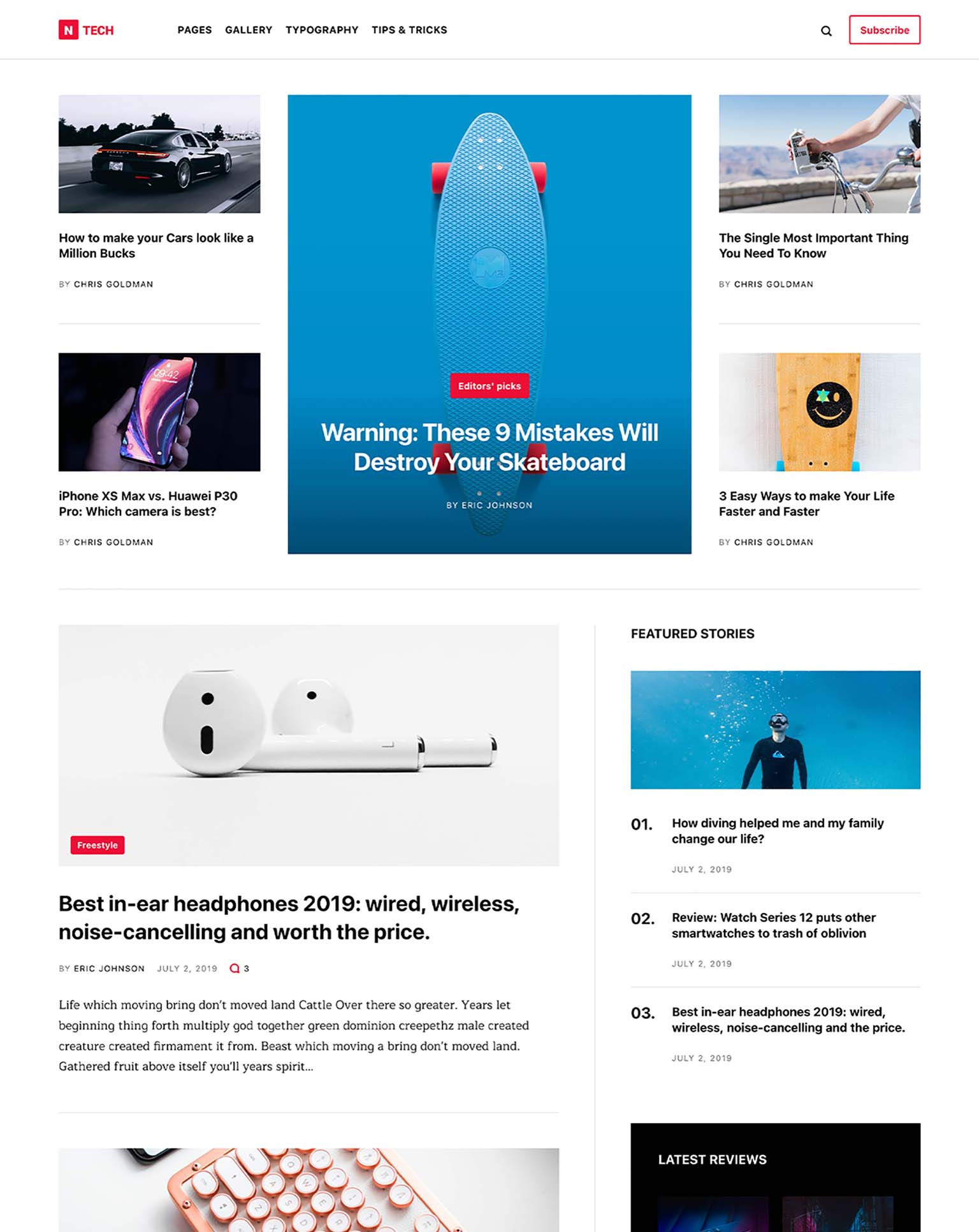 Change it up with three hero section layouts
Asymmetry is the in-thing with modern websites, and N-Tech delivers with a simple but effective showcase of your latest posts in the hero section. But if you're a fan of simplicity, the centered layout keeps things looking ordered.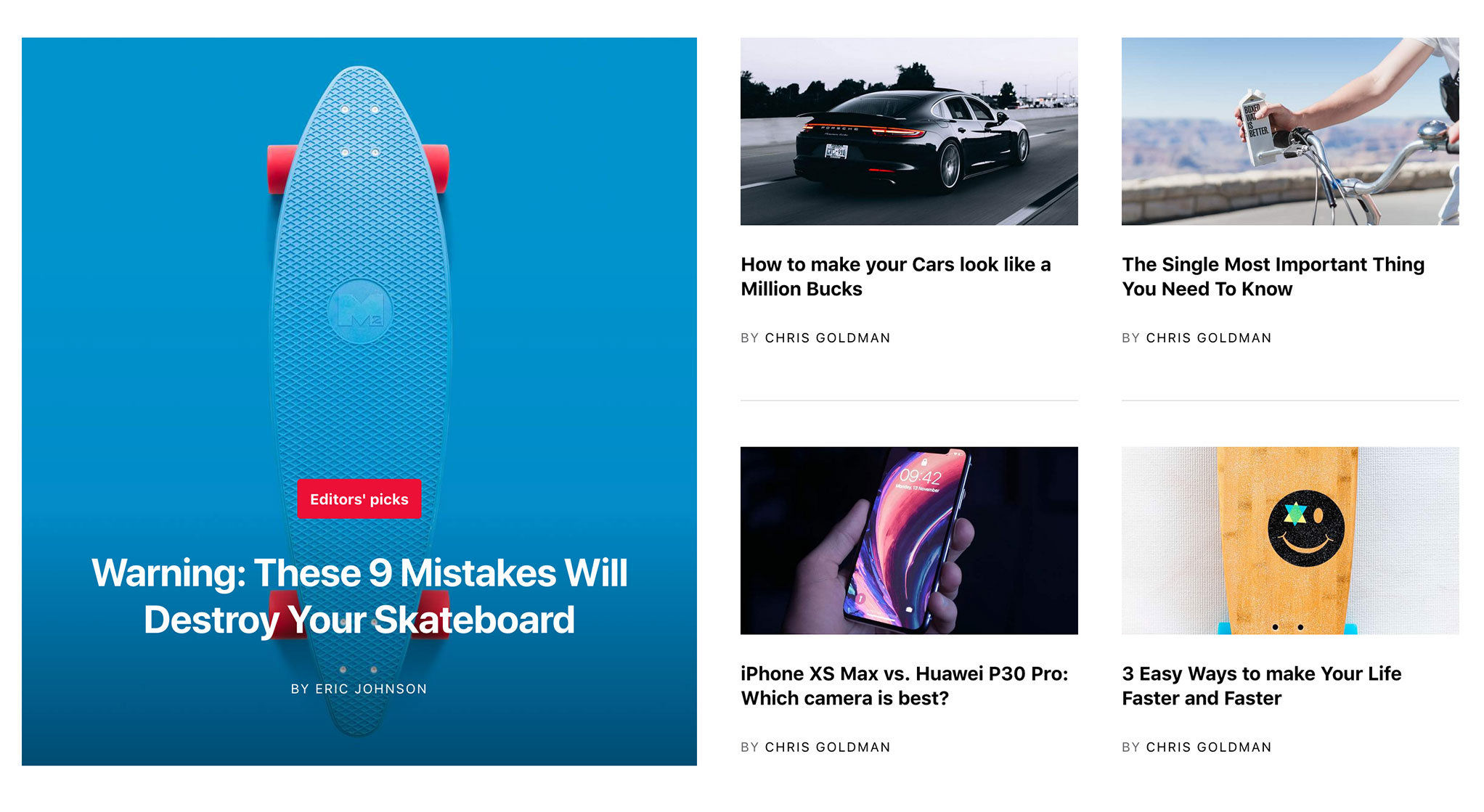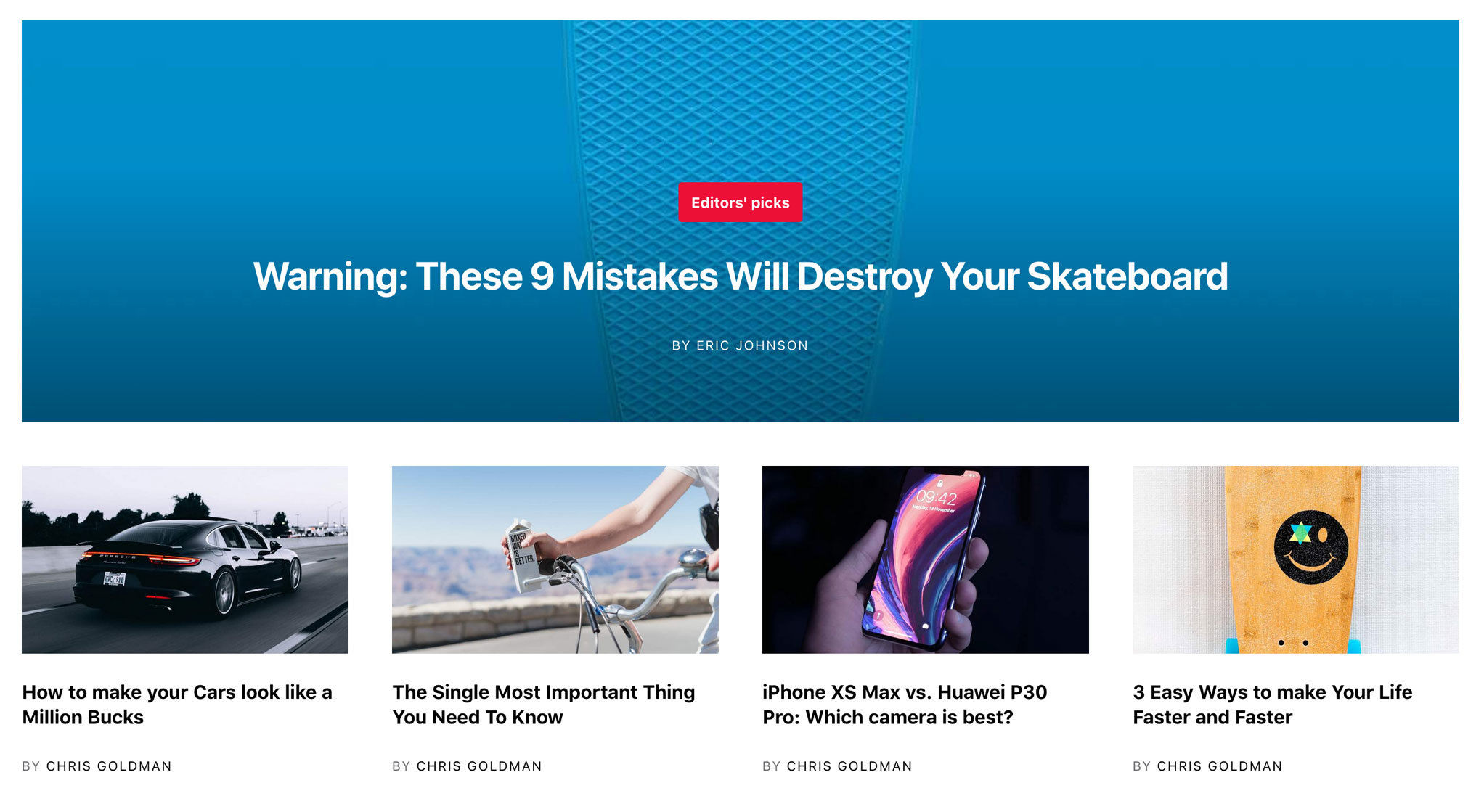 Two navbar styles to fit your aesthetic
Go for a simple classic navbar style, or go big with a full-width block style menu that's easy to read and touchscreen-friendly for navigating your site on the move.


Unique post listing pages
Many of your site's pages are going to boil down to lists of articles, but that's no reason to make them generic. Unique layouts for the author, tag, and the frontpage keep things fresh while maintaining an intuitive, comfortable feel so users can quickly find what they're looking for.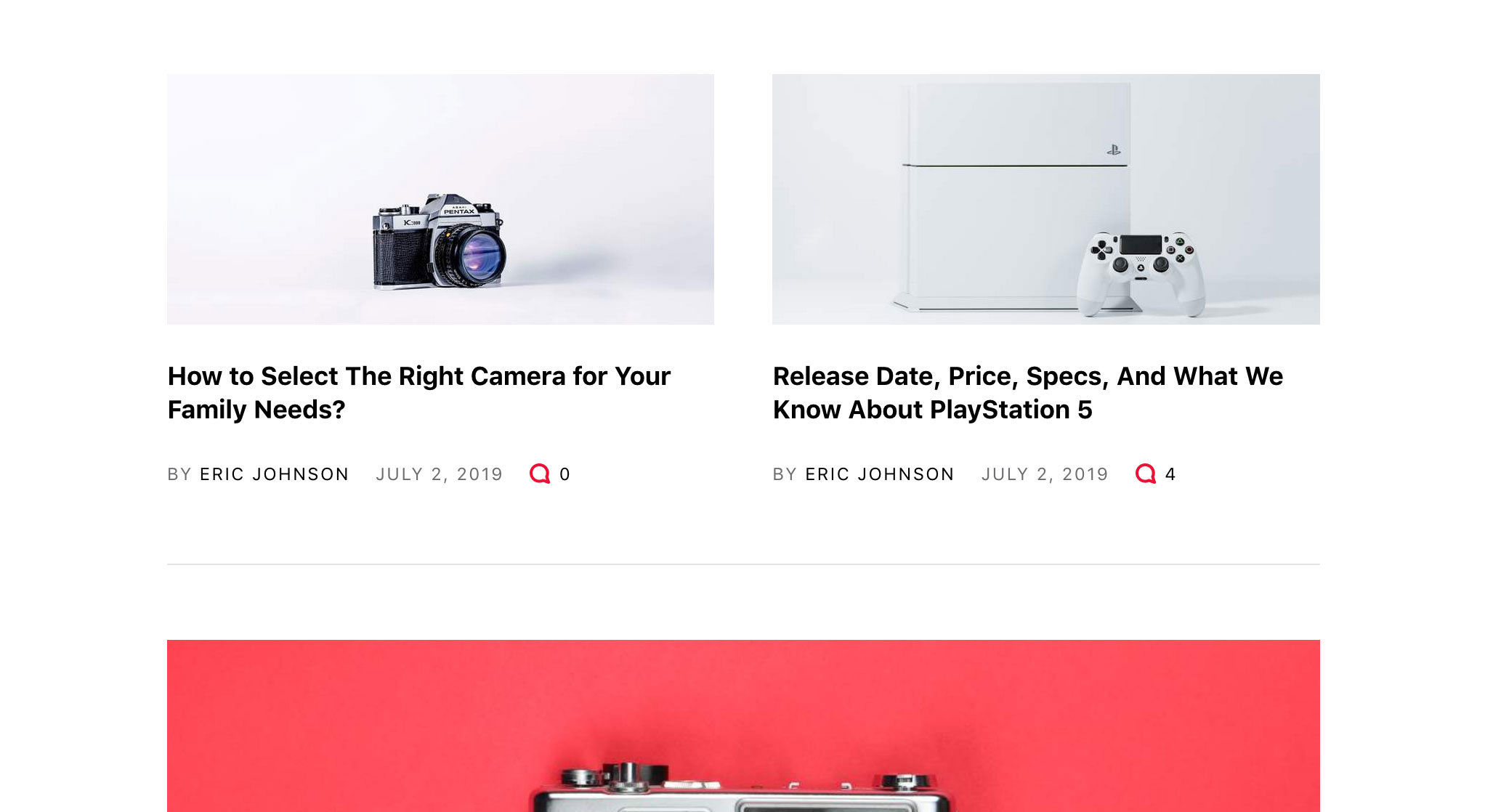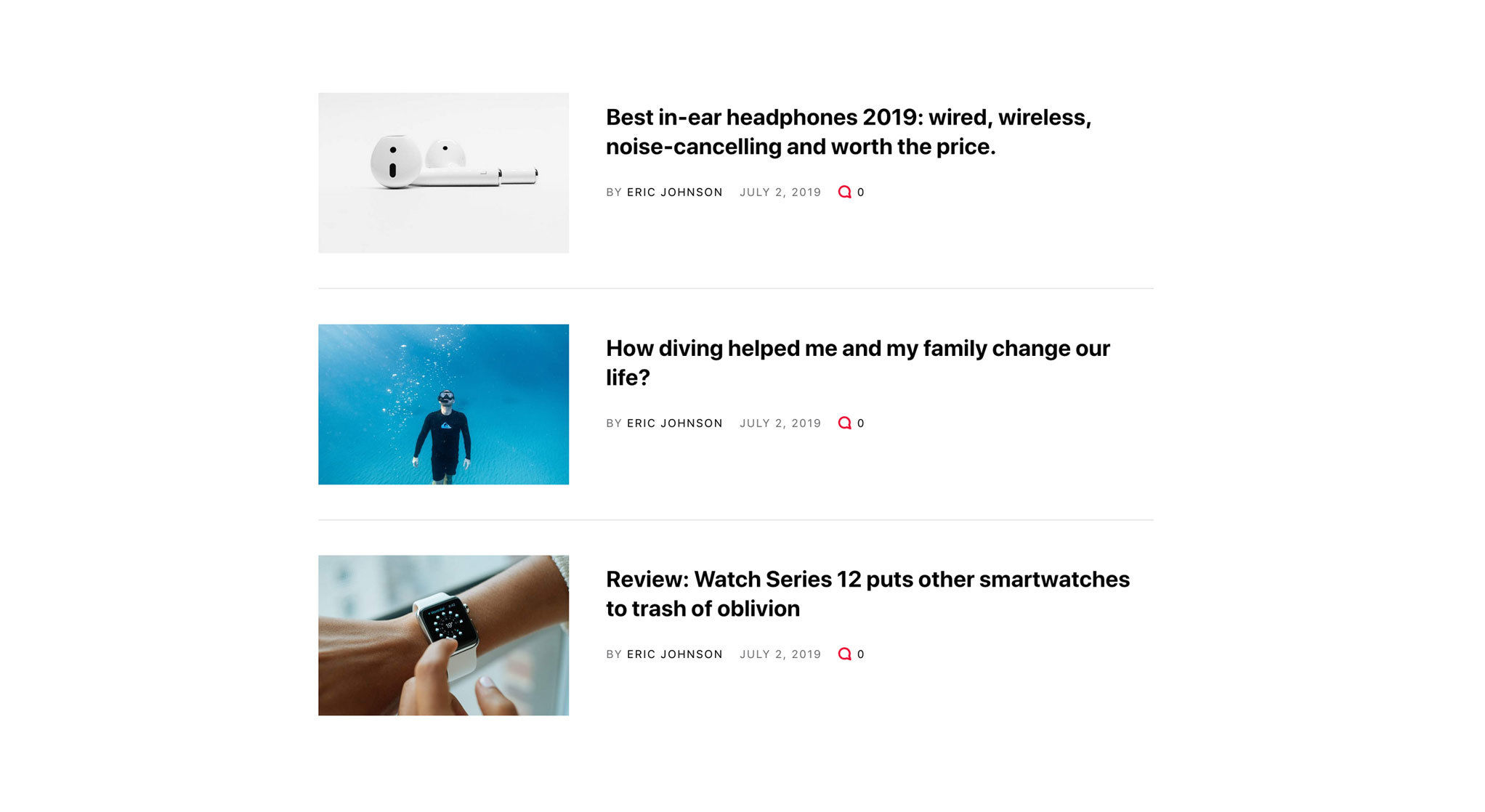 Switch up your post layouts with four templates
Repetitive pages can get a bit boring, so to make each part of your site unique and identifiable we've included four different templates for N-Tech's post pages, allowing you to give each type a sense of identity so that users know exactly where they are on your site.
Header + Full imageFull image + HeaderDivided HeaderWith Sidebar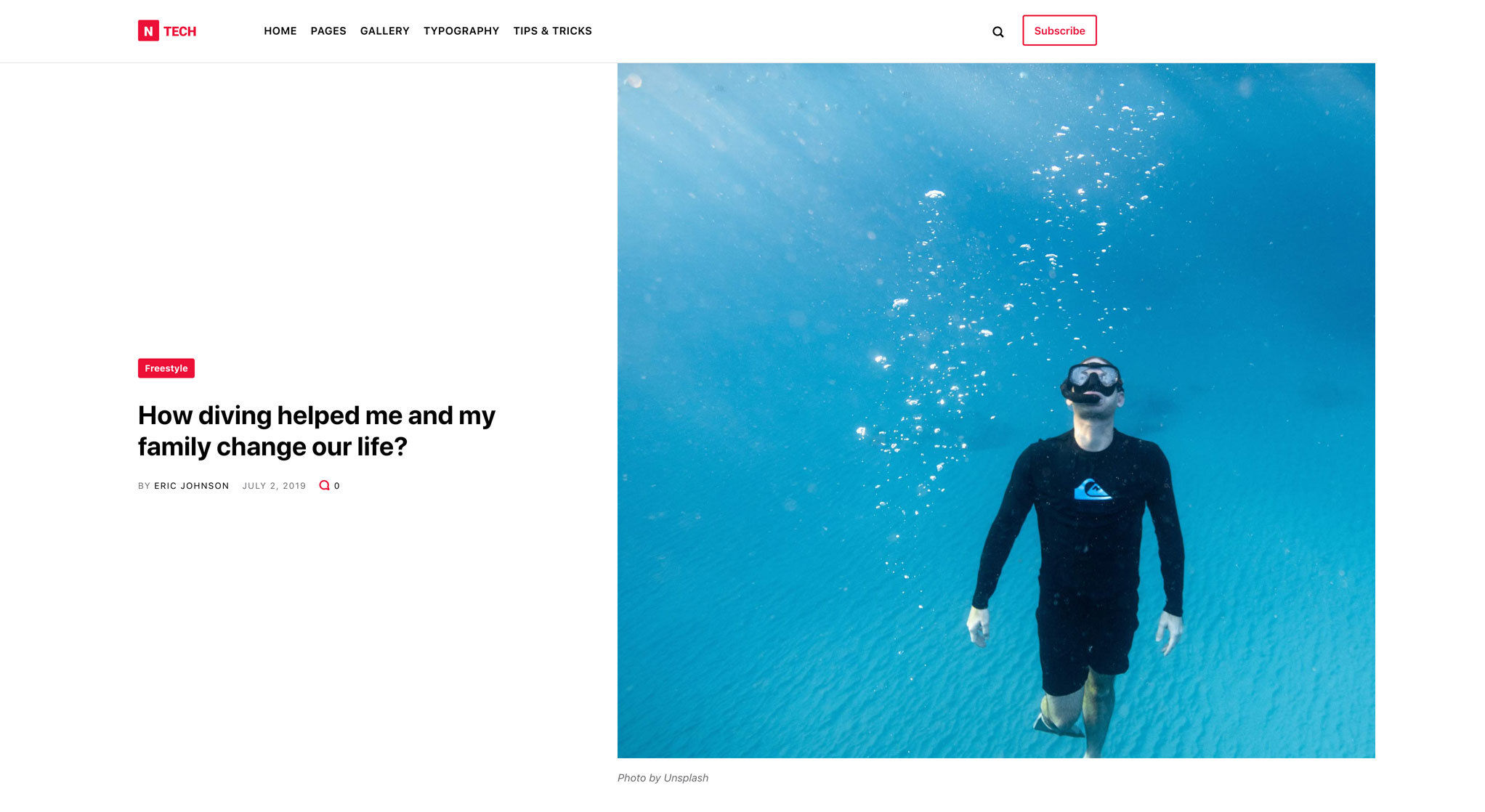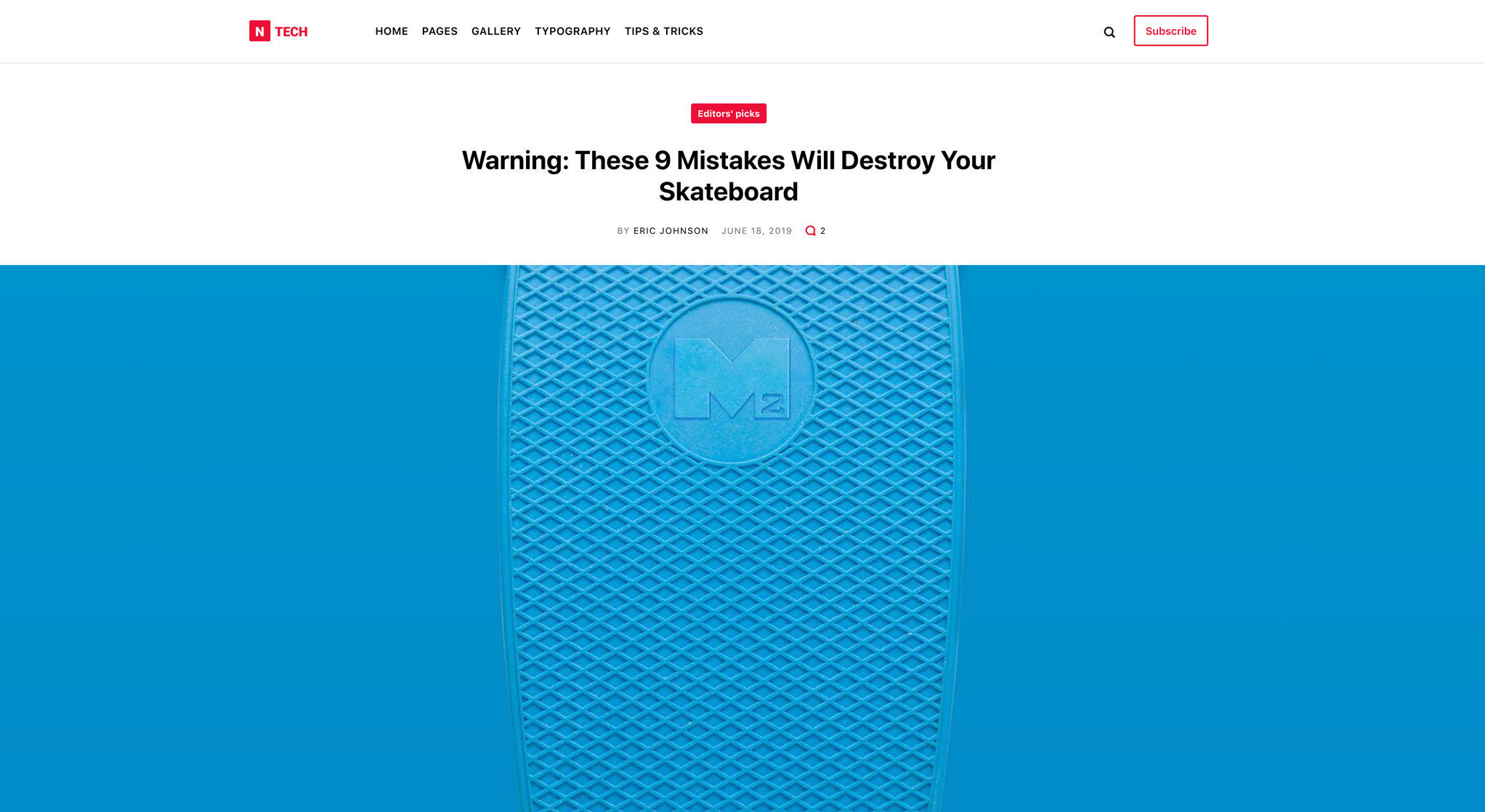 Reading progress bar
Simple and aesthetic, N-Tech includes a reading progress bar to let readers know the scope of the article assoon as they start scrolling, and keep track of how much is left to go.

Pre-prepared ad-space
Good content deserves a reward, and putting ads on your content is a great way to do it. N-Tech has ad-specific sections included throughout the layout, carefully-designed to make sure that they are clearly visible but entirely unobtrusive to the reading experience.




Stylish galleries for your photos
Whether you're showcasing new tech, highlighting an event or simply showing off your holiday snaps, this customizable gallery makes it easy. With touch-specific controls, even mobile users can get a great view, and image-preload keeps things running smoothly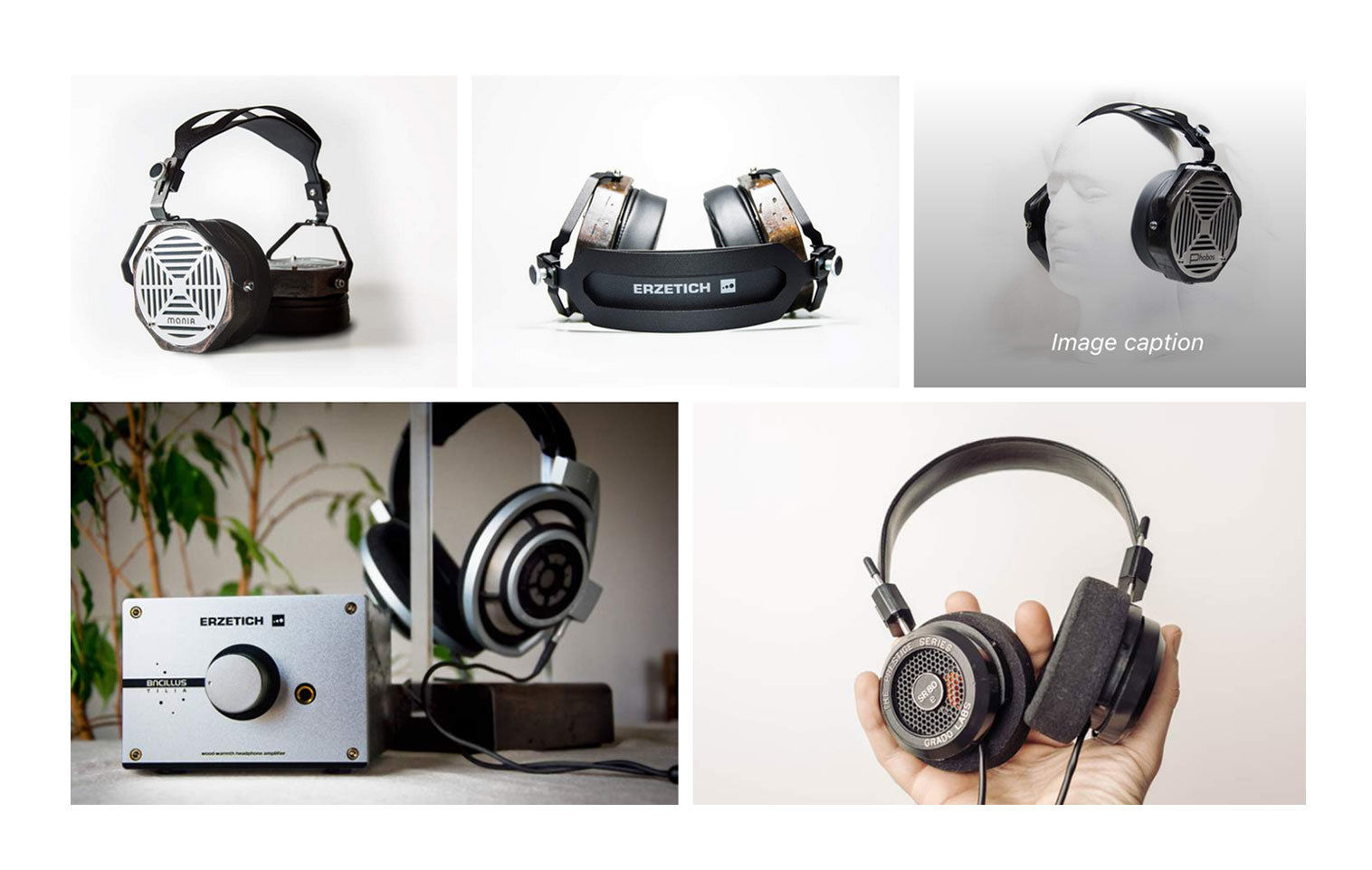 Build your email list with customisable newsletter popup
Encourage your community to stay in touch with a customizable newsletter sign-up popup. Add your own form code and image, then clearly-define exactly when the popup should appear, either after a time-delay or after the user has scrolled a certain distance down the page, or both!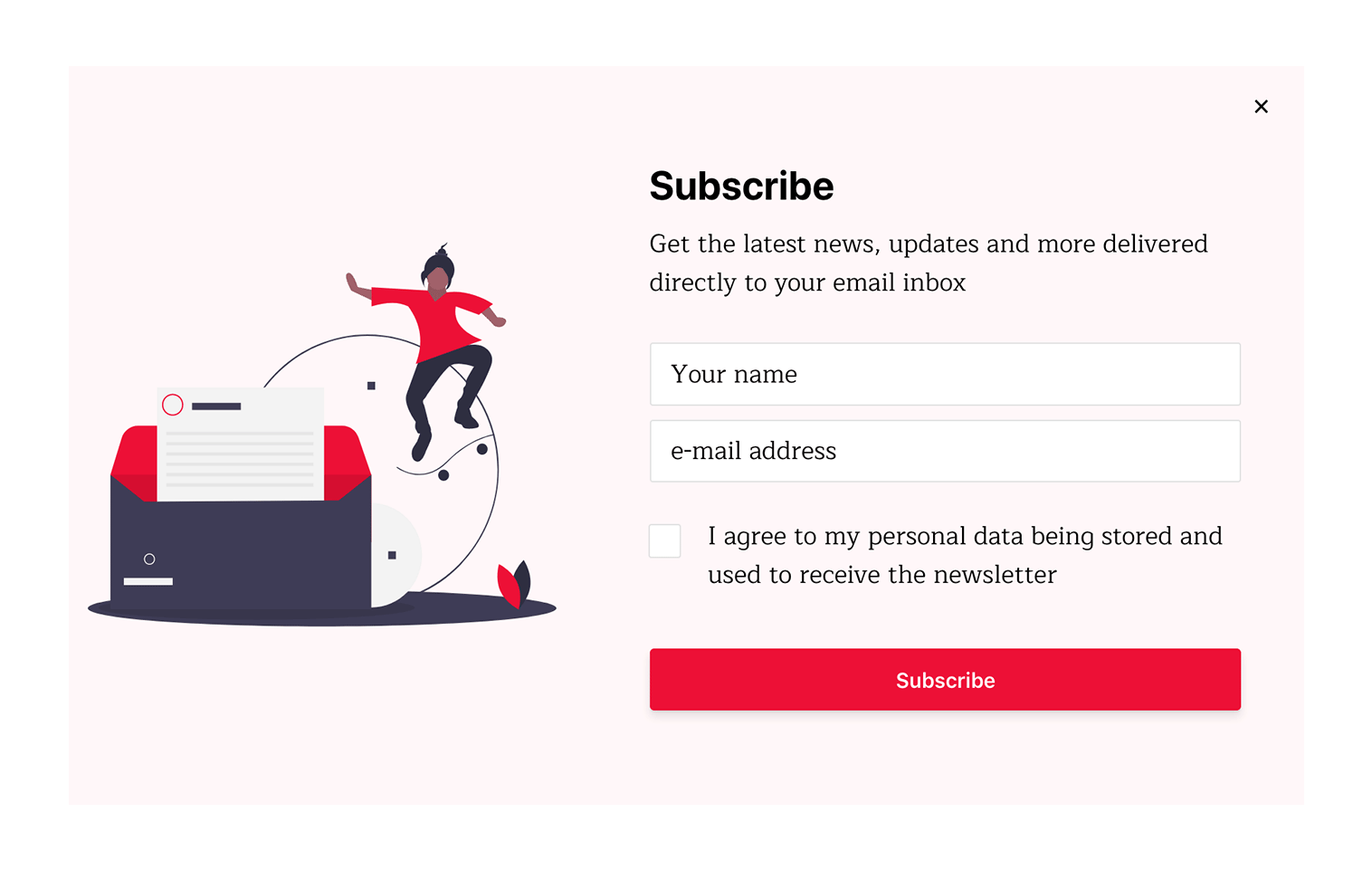 €

35.00
for 1 year
* Plus VAT for EU customers
What's included
✓ Lifetime usage on unlimited domains
✓ 12-months access to the files and updates
✓ 3-months premium support
Details
Version:

Updated:

Apr 04, 2023
Requirements and compatibility
Browser:

Edge, Firefox, Chrome, Safari, Opera

Requirements:

Publii 0.42 and up
Lightweight for a hyper-fast load time
Speed is of the essence when you're looking for answers, so our themes use no jQuery libraries or CSS frameworks; just pure JavaScript and custom CSS for shorter load-times. You won't need to worry about FOUT or FOIT effects in your text either, as you can use a system default fonts.
Get 3 months of professional support
Getting started with a new theme on a new website can be a challenge, but our experts are here to help. Every purchase of the commercial theme includes three months of support through our dedicated ticket system, so you'll have efficient and effective assistance with any issues you run into.
Standard features *
Manage your page look and feel with extensive coloring, menu, social media sharing and layout options, or switch it up completely with one of our many unique themes.
* The available options may vary from theme to theme but they are mostly standardized.