EasyBlog Card-based Blogging Theme
If you are looking for a well-designed and fully customizable blog theme, then EasyBlog is the right choice. It's the perfect solution for any kind of blog, with hand-drawn design elements, multiple options, beautiful page layouts, and a multiple color schemes. Offers a great deal of flexibility in the areas where you can insert ads, for those who are looking to monetize their blog.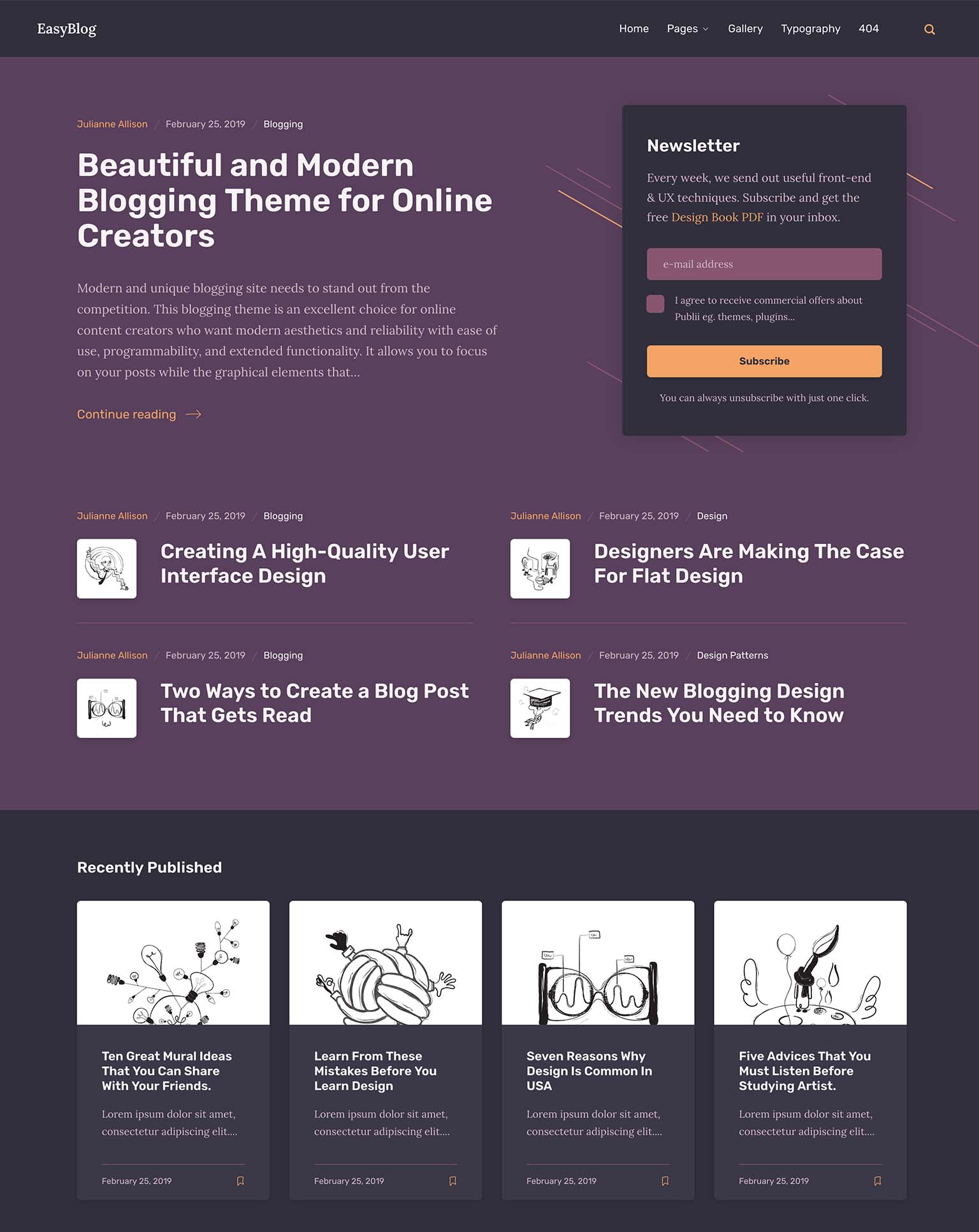 Showcase your highlights with Featured Picture or Newsletter Sign Up Form
Tell your favorite stories on your homepage. Showcase your highlights with featured images — or gain subscribers with a newsletter form. With the dedicated theme options, you have complete control over how your content appears. When someone lands on your home page, what they see is up to you.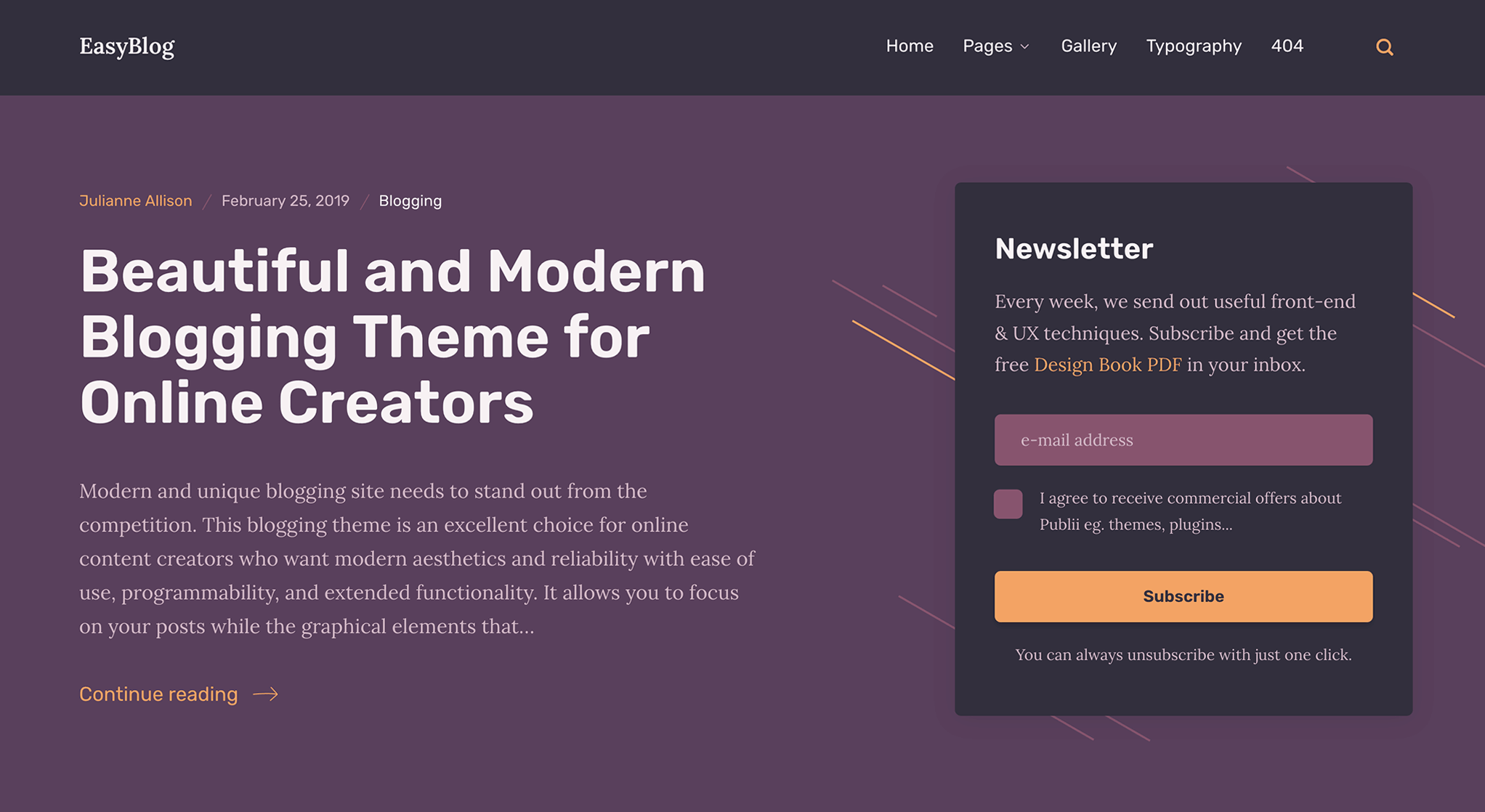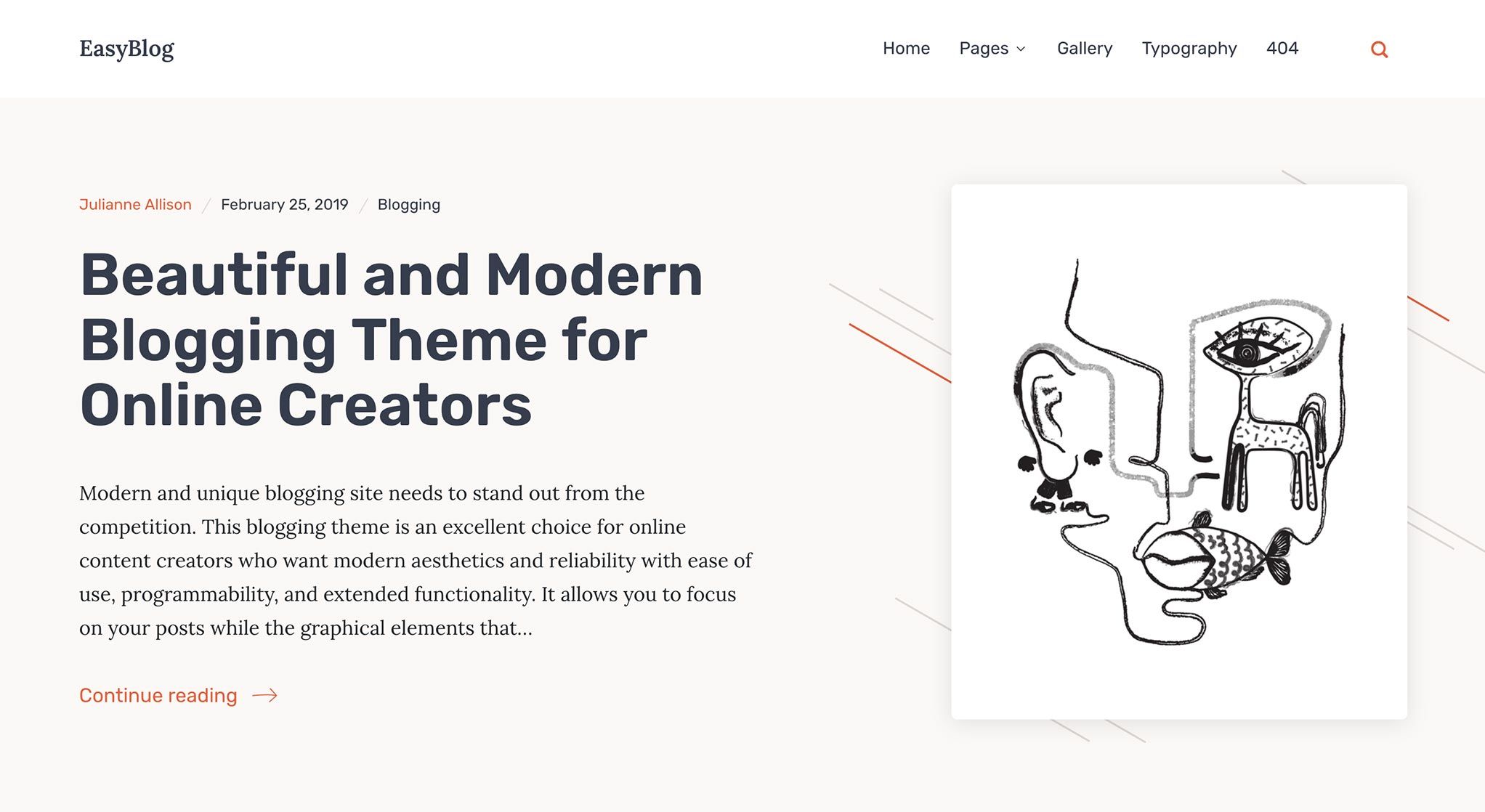 Change Your Post with Two Different Layouts
Don't limit yourself to just one layout of your post. You can use a boxed layout to keep your posts simple and focused or go all-out with a full-width layout that provides an excellent introduction to your blog post. It all contributes to getting your post viewed by an audience, first and foremost.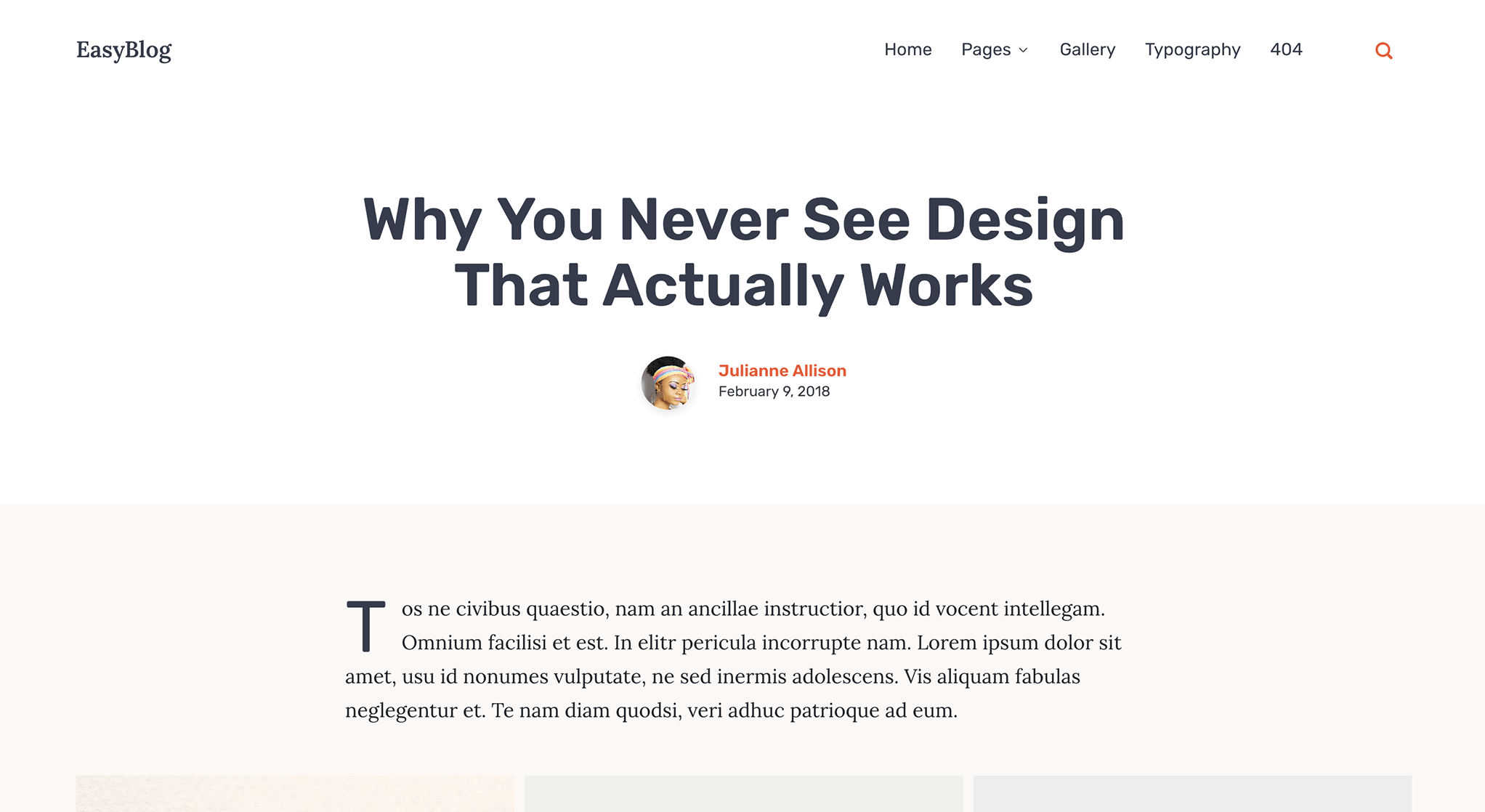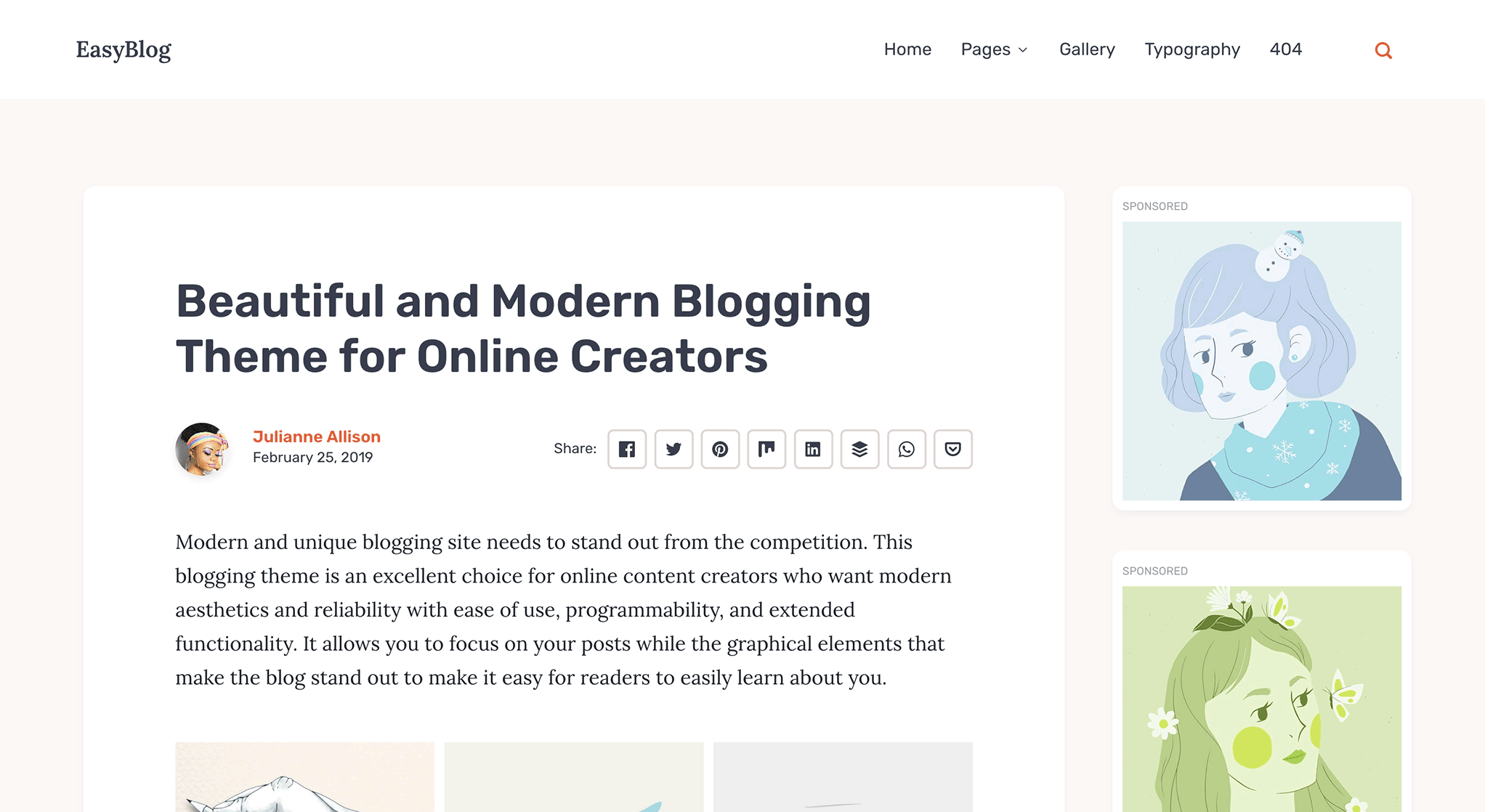 Choose from Unique and Eye-Catching Colour Scheme
Control all aspects of the look and feel of your site, from colors to typography. This makes EasyBlog theme personal, unique, and engaging. You can choose from a range of pre-made color schemes or create your own. On top of that, you can assign any color scheme to individual posts for a truly unique look every time.
Dedicated Ad-Space
For many users, ads are important for keeping their website running. EasyBlog theme includes specific areas for inserting adverts on the front page and tags and author pages, as well as on post pages between the title and content, so you'll be able to blend them cleanly onto your page without ruining your site's style.




Flexible Card Options to curate the best look for Your Blog
You can decide how you want each element to appear in your card preview. Simply choose a featured image and title, or grab the full details with titles, text excerpts, read later, publication dates, and more. Also, specify the number of columns in a grid that will hold a maximum of 6 cards in a row.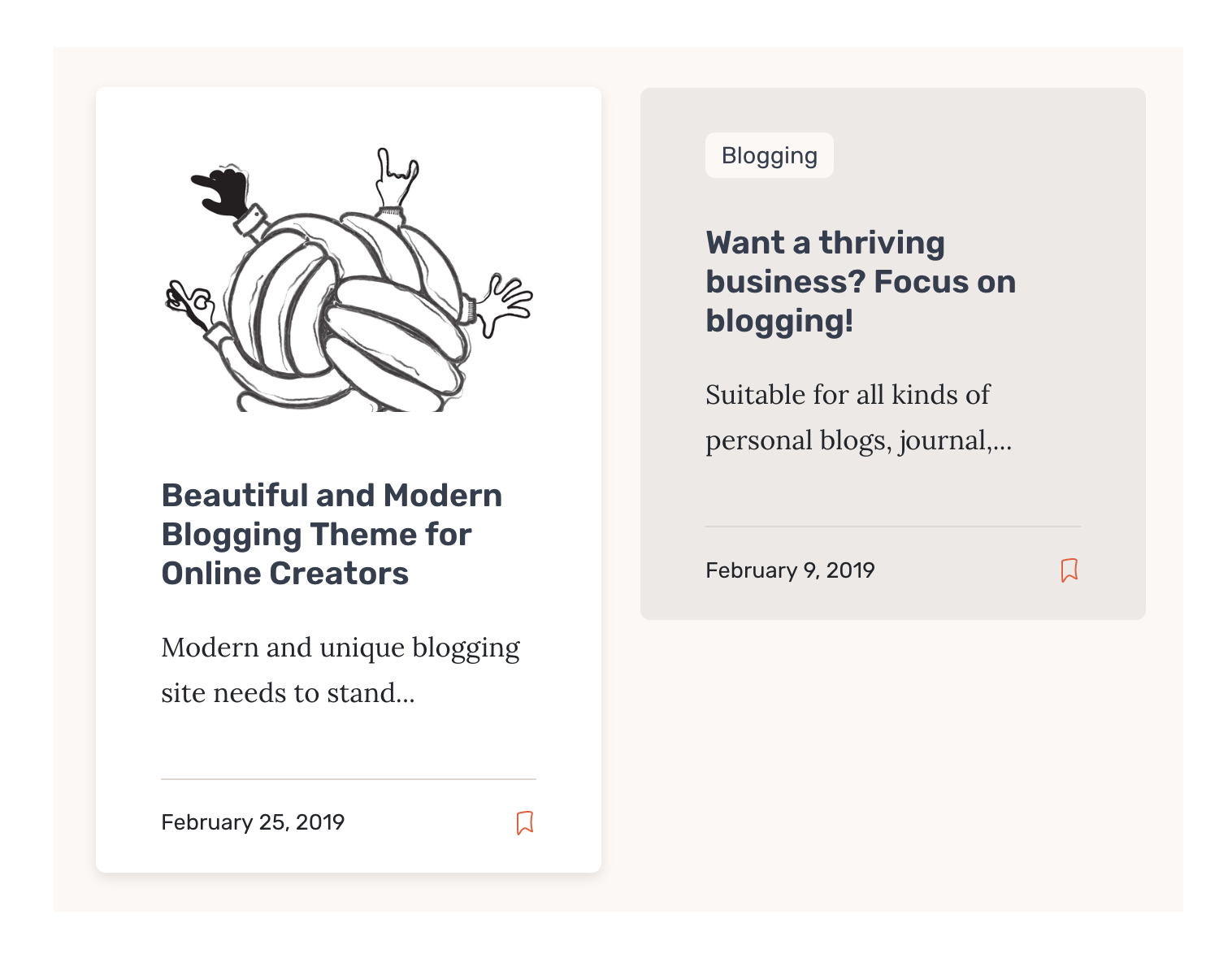 Create Beautiful Galleries
The Publii editors are great for plain text, but inserting images in your post is a breeze. Don't sacrifice visual appeal to readers with a blasé layout and ho-hum images. The gallery feature makes it easy to add clickable thumbnails wherever you want them, letting readers love your articles that are visually stunning and engaging.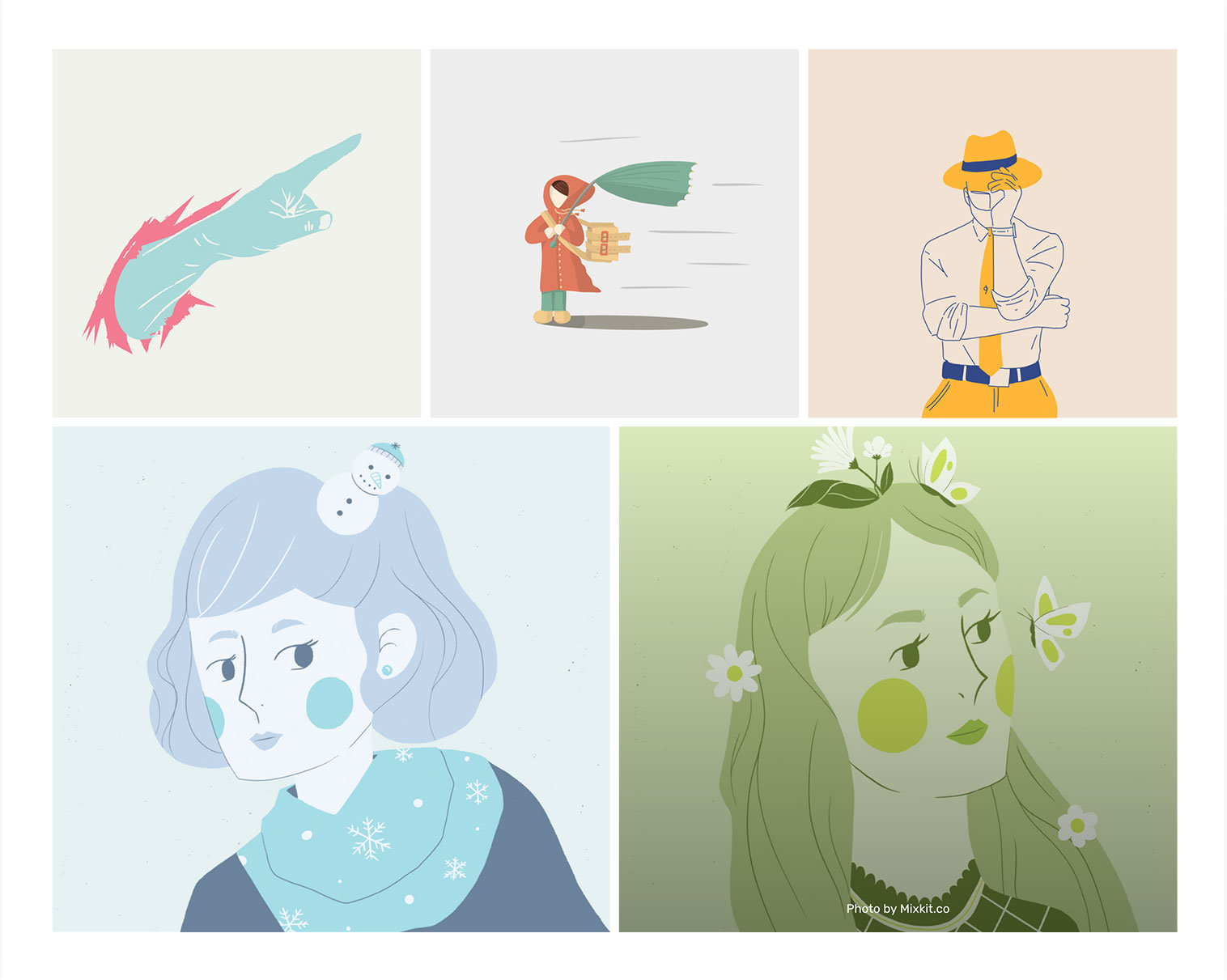 €

35.00
for 1 year
* Plus VAT for EU customers
What's included
✓ Lifetime usage on unlimited domains
✓ 12-months access to the files and updates
✓ 3-months premium support
Details
Version:

Updated:

Sep 04, 2023
Requirements and compatibility
Browser:

Edge, Firefox, Chrome, Safari, Opera

Requirements:

Publii 0.42 and up
Lightweight for a hyper-fast load time
Speed is of the essence when you're looking for answers, so our themes use no jQuery libraries or CSS frameworks; just pure JavaScript and custom CSS for shorter load-times. You won't need to worry about FOUT or FOIT effects in your text either, as you can use a system default fonts.
Get 3 months of professional support
Getting started with a new theme on a new website can be a challenge, but our experts are here to help. Every purchase of the commercial theme includes three months of support through our dedicated ticket system, so you'll have efficient and effective assistance with any issues you run into.
Standard features *
Manage your page look and feel with extensive coloring, menu, social media sharing and layout options, or switch it up completely with one of our many unique themes.
* The available options may vary from theme to theme but they are mostly standardized.