The Art Gallery Theme: Connect with Your Patrons and Showcase Your Art to the World
The Art Gallery theme provides a stunning platform for your museum, gallery or exhibition to connect with your patrons. Combining a photo-focused frontpage to draw attention to your portfolio and concise yet elegant post pages that marry style and substance effortlessly. Craft a unique vision for your website and bring your art to the world.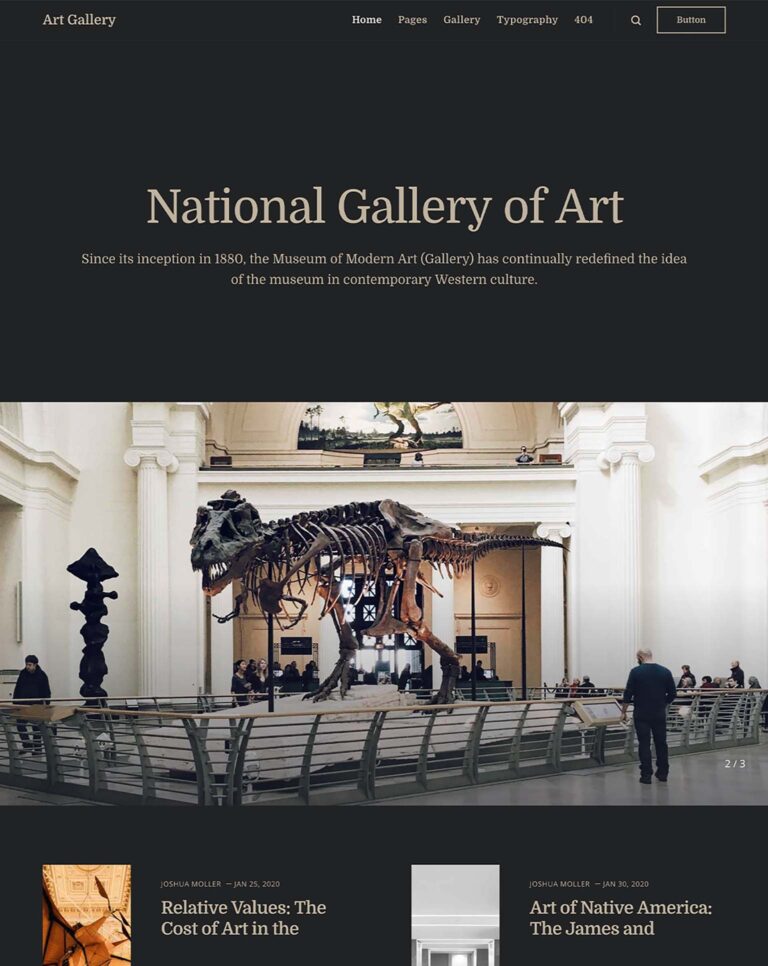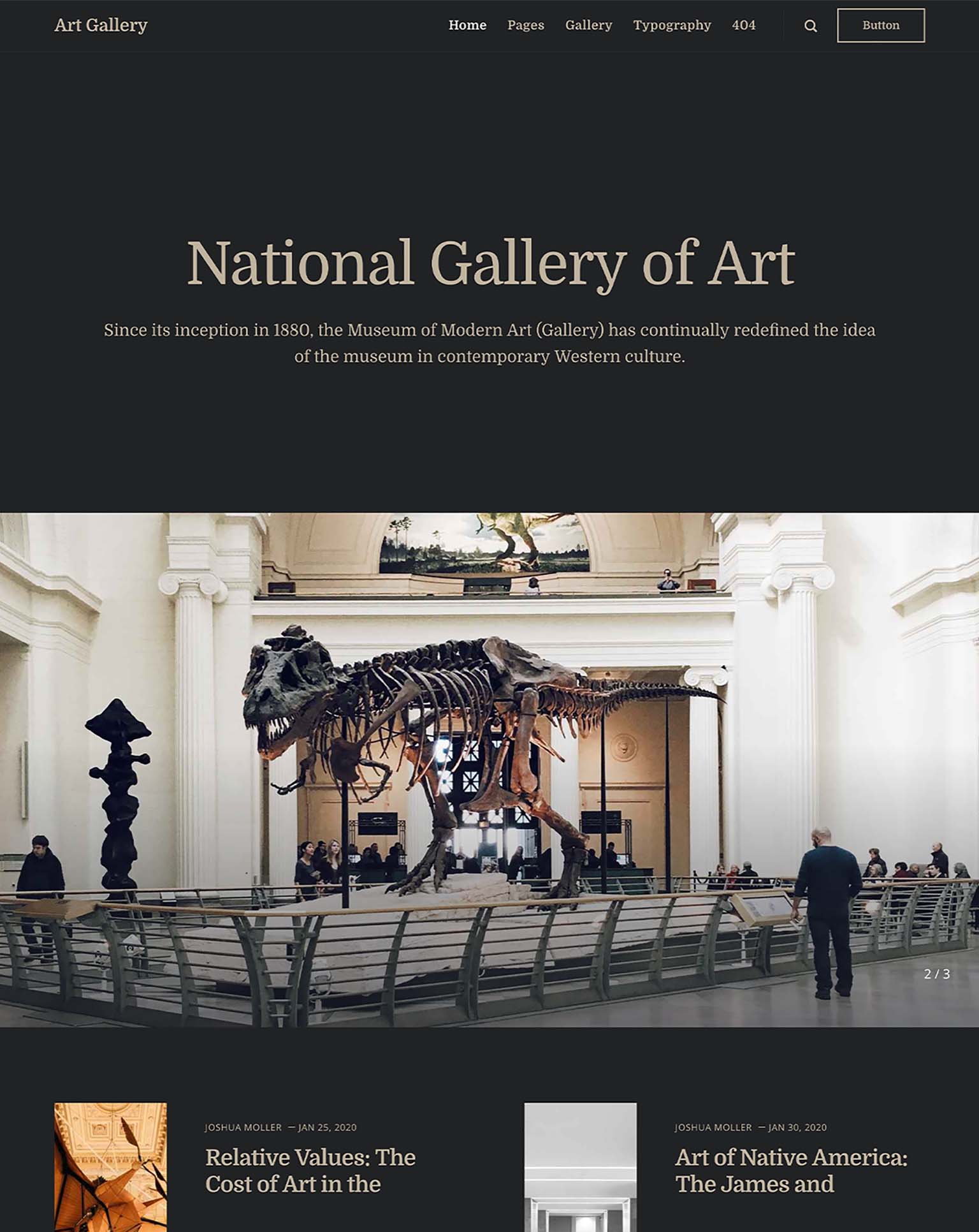 Create a strong first impression with a hero section slider or static image
Whether you favor speed or aesthetics, Art Gallery can meet your needs. Use a static hero-section image for a simple yet efficient first impression, or add a slider for that extra visual impact. Display up to three slides simultaneously to show your visitors the full range of your exhibits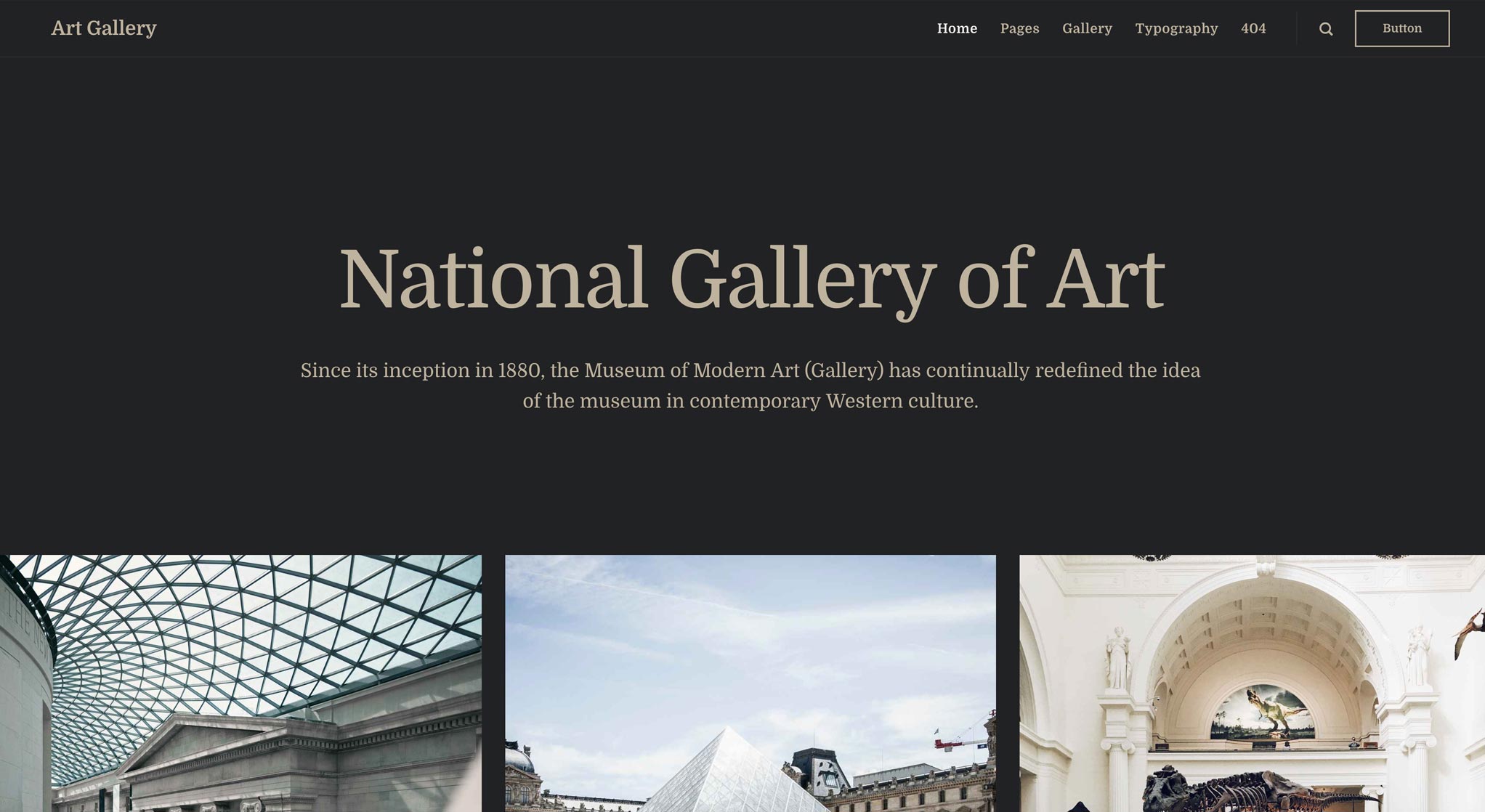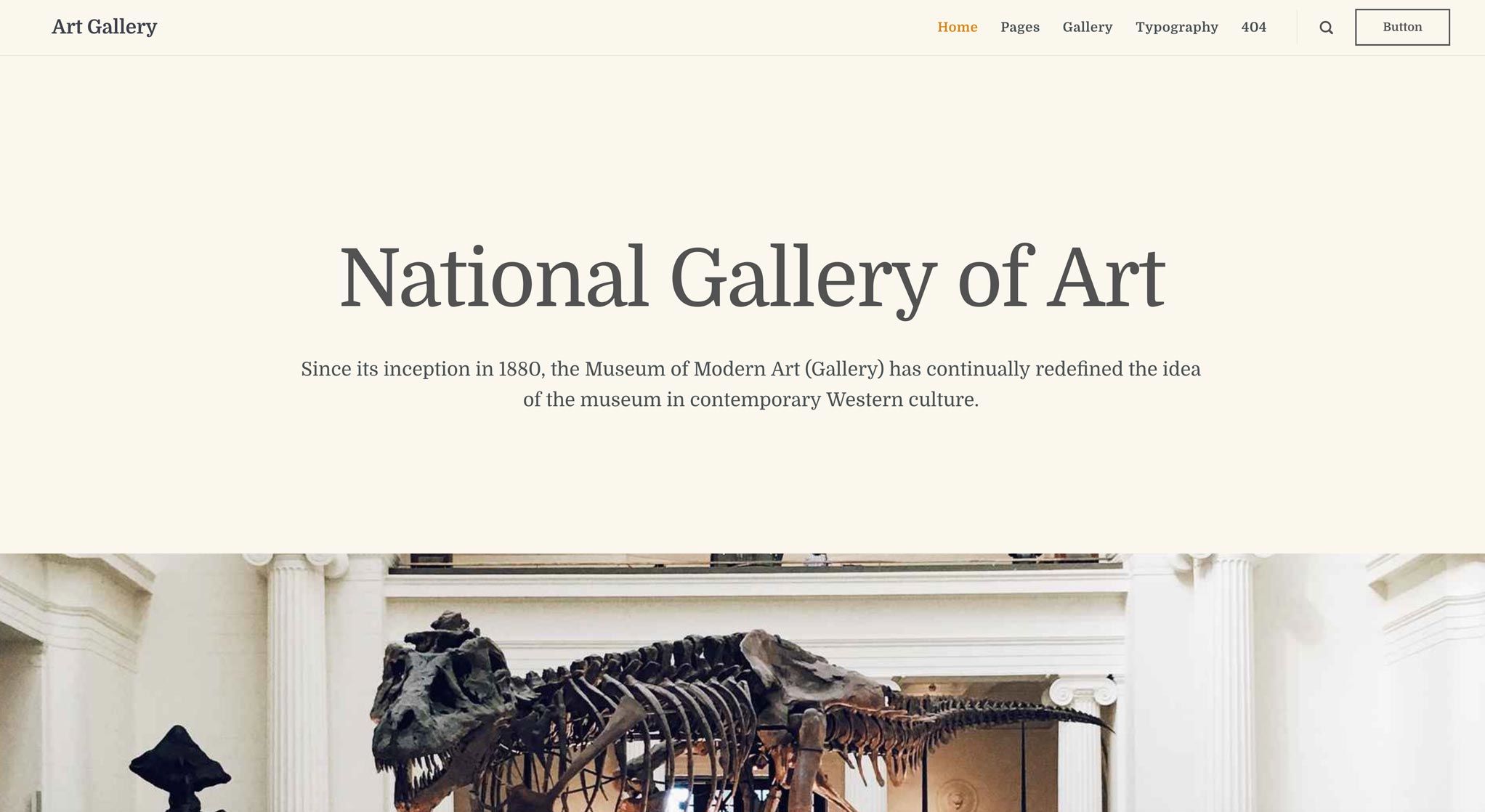 Select a colour scheme that compliments your collection
Vivid or restrained, light or dark; this art-focused theme boasts four preset color schemes bursting with sophistication, or channel your creative energy into forming your own color scheme for that personal touch.
Three post layouts to add layers to your content
Art shouldn't be predictable, and neither should your posts. Choose between three separate post layouts with a divided header to maintain synergy between your images and text, or two styles of photo header that put your pictures front and centre.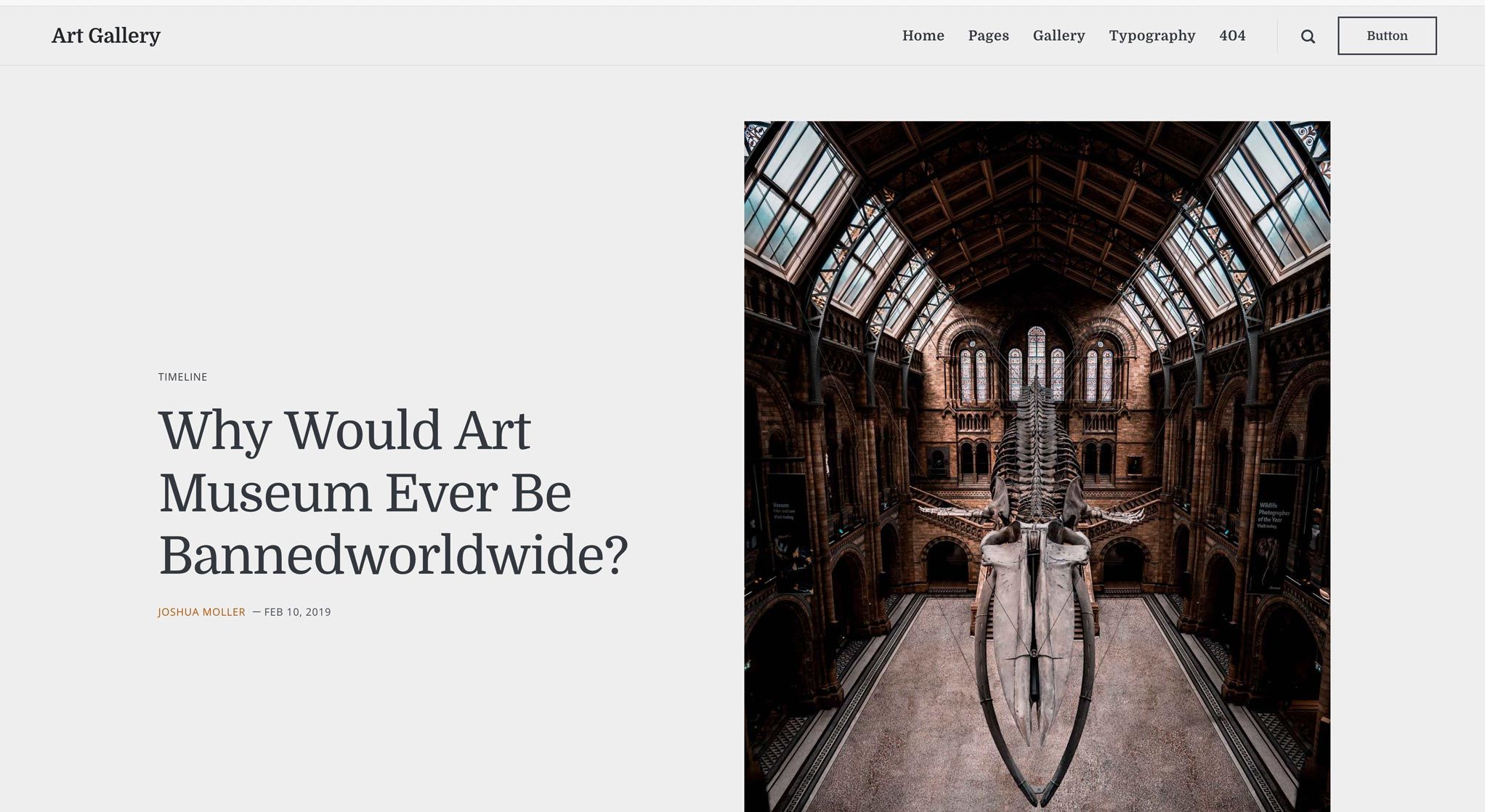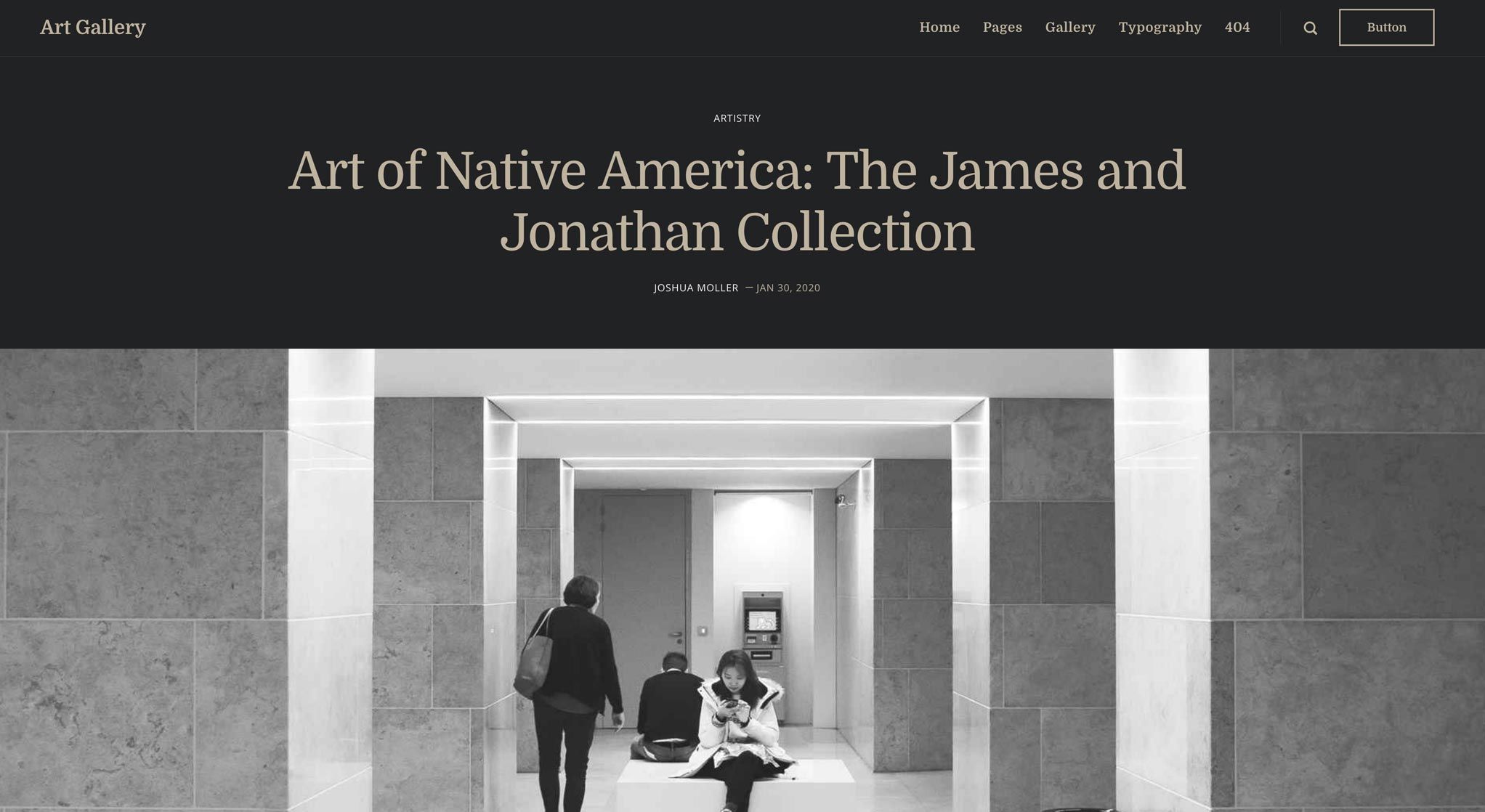 Three tag styles provide the finer detail for your site
Just because your tag pages aren't the main bulk of your content doesn't mean that they should be neglected. Art Gallery offers three different layouts; an eclectic masonry style, a uniform grid, or a special timeline that delivers a certain 'je ne sais quoi' to the page.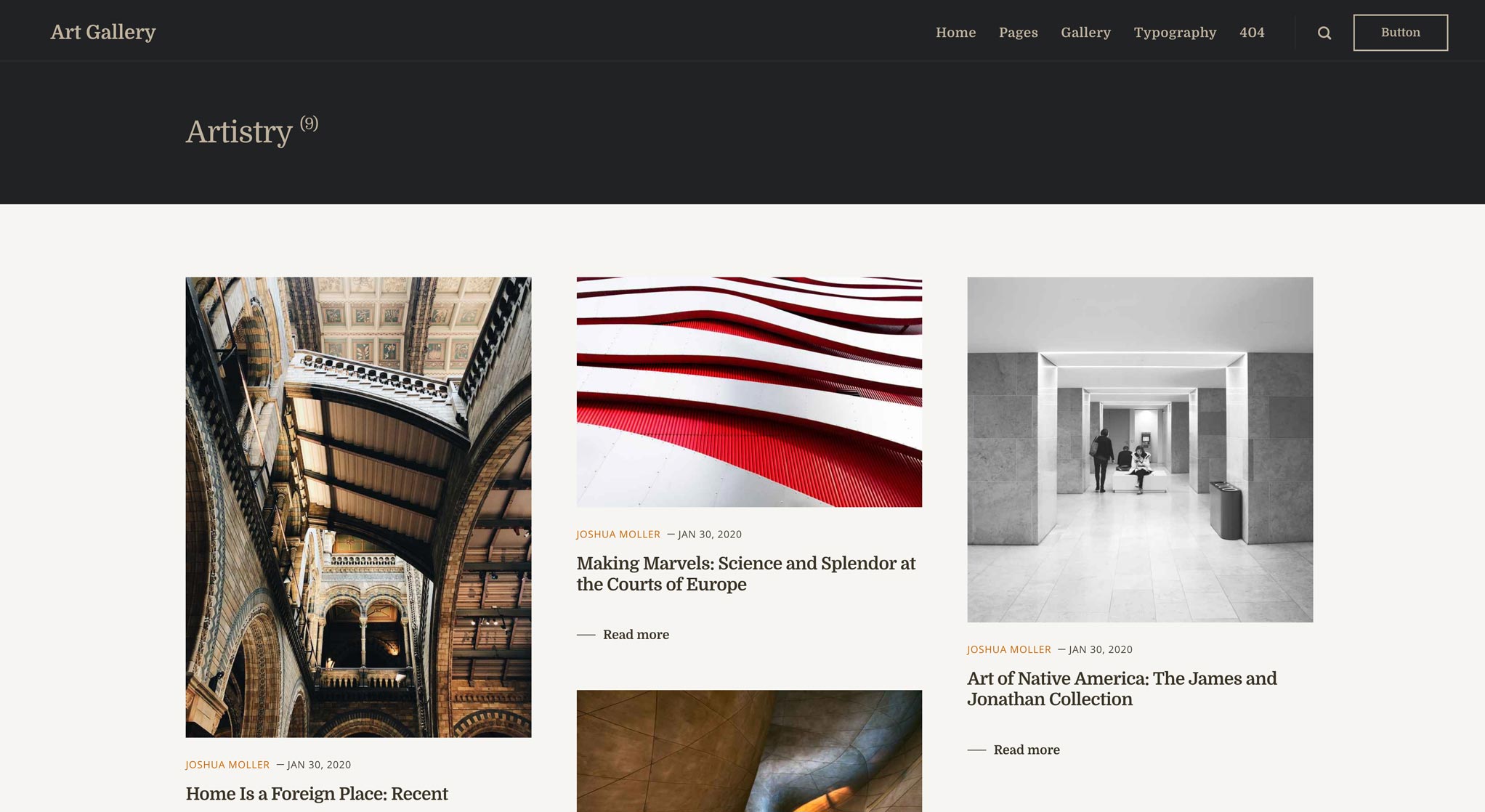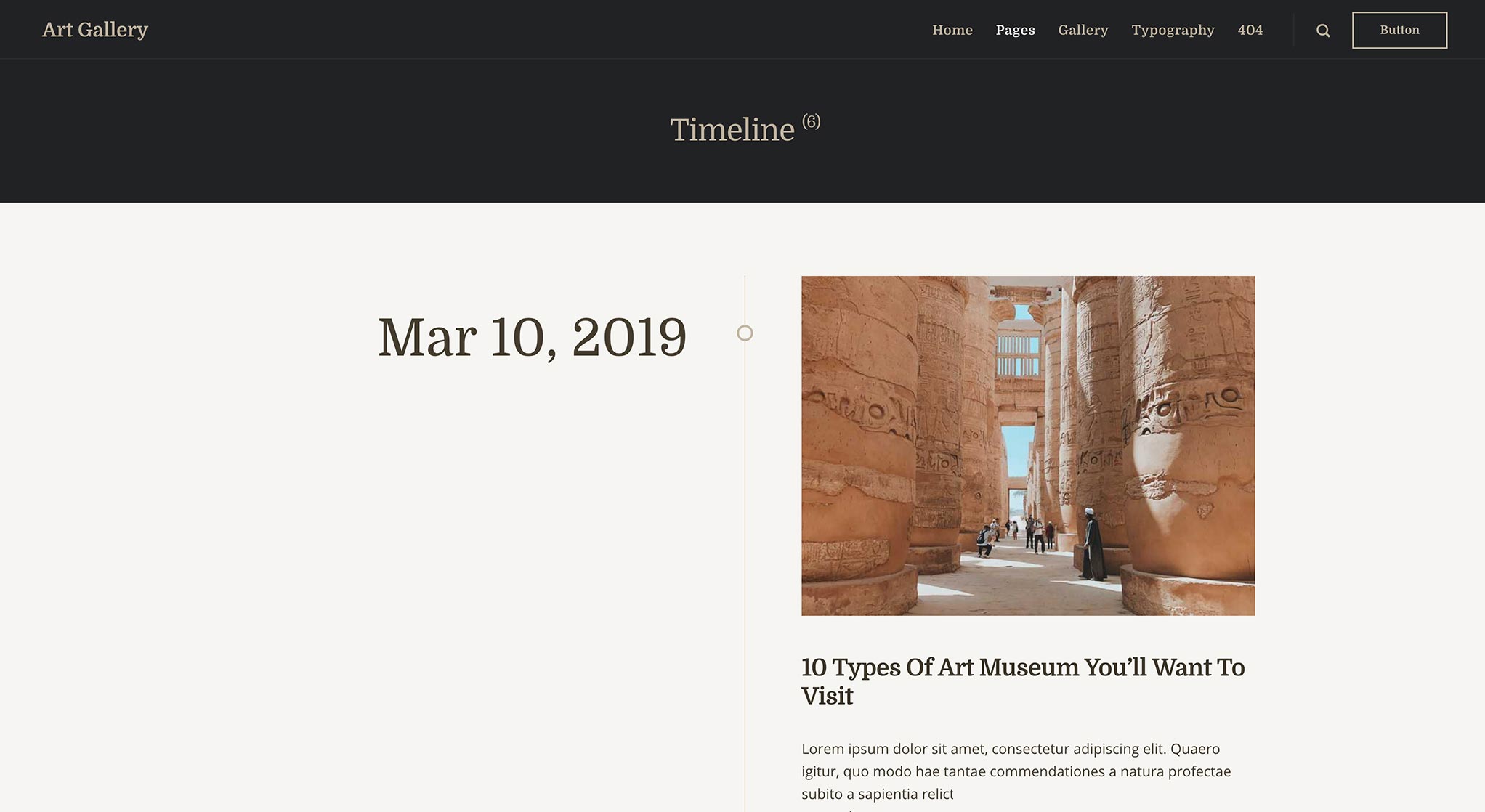 Eye-catching galleries in moments
Your art needs to be seen, and the customizable galleries included in this theme provides a beautiful, intuitive setting for your most popular pieces. Create a new gallery in just a few clicks to showcase your collection.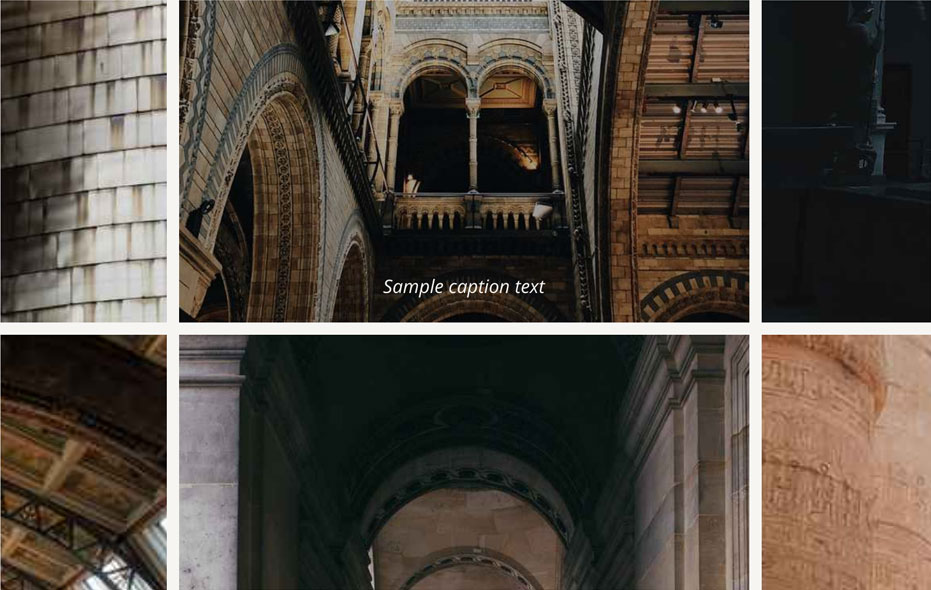 €

35.00
for 1 year
* Plus VAT for EU customers
What's included
✓ Lifetime usage on unlimited domains
✓ 12-months access to the files and updates
✓ 3-months premium support
Details
Version:

Updated:

Nov 03, 2023
Requirements and compatibility
Browser:

Edge, Firefox, Chrome, Safari, Opera

Requirements:

Publii 0.43.1 and up
Lightweight for a hyper-fast load time
Speed is of the essence when you're looking for answers, so our themes use no jQuery libraries or CSS frameworks; just pure JavaScript and custom CSS for shorter load-times. You won't need to worry about FOUT or FOIT effects in your text either, as you can use a system default fonts.
Get 3 months of professional support
Getting started with a new theme on a new website can be a challenge, but our experts are here to help. Every purchase of the commercial theme includes three months of support through our dedicated ticket system, so you'll have efficient and effective assistance with any issues you run into.
Standard features *
Manage your page look and feel with extensive coloring, menu, social media sharing and layout options, or switch it up completely with one of our many unique themes.
* The available options may vary from theme to theme but they are mostly standardized.