Static Search
Static Search is a premium plugin based on FlexSearch, which provides your site with the fastest, most accurate search capabilities possible via a unique contextual search engine, wrapped in a dynamic interface; with Static Search, your site visitors will always be able to find what they are looking for, instantly.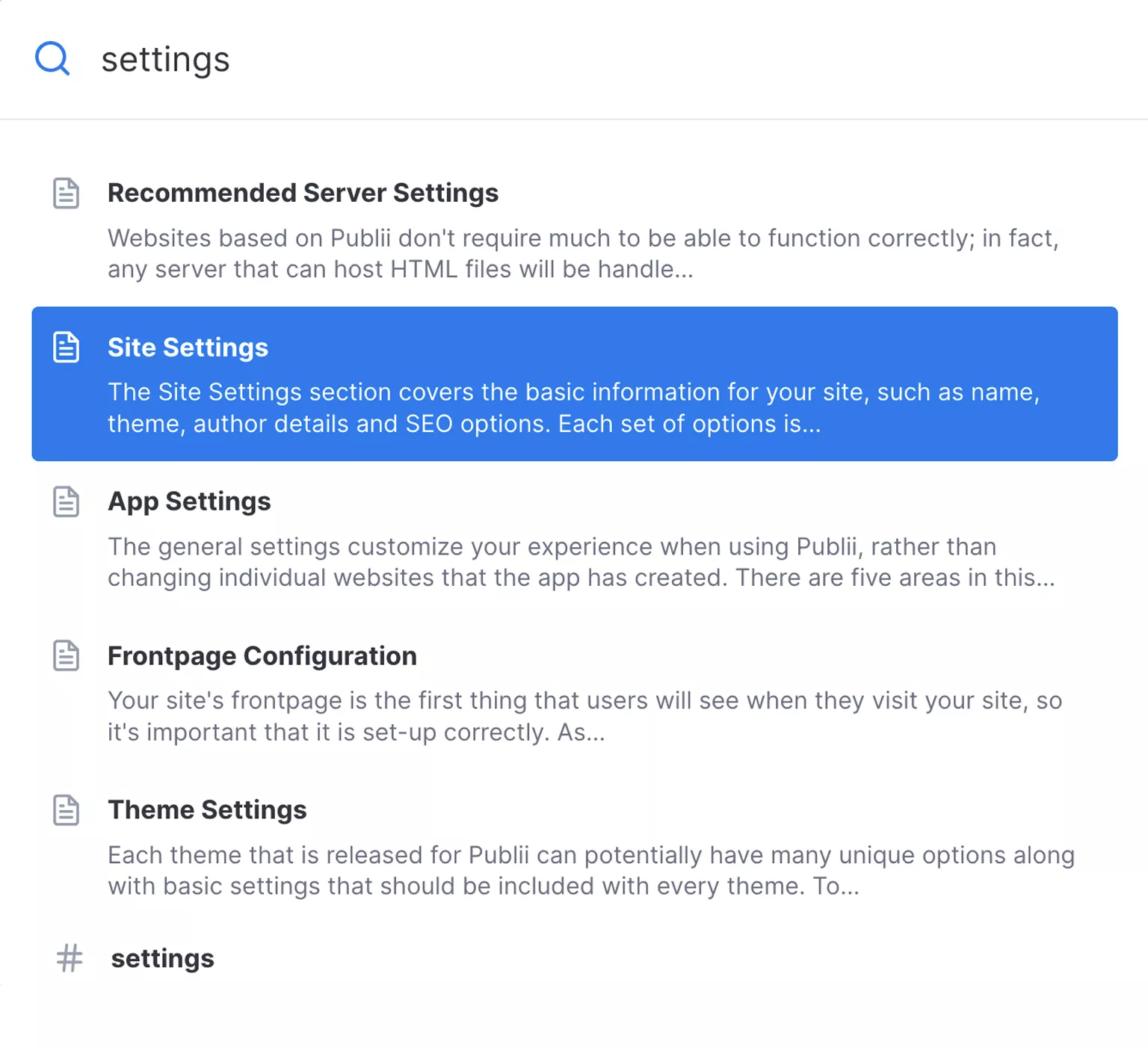 A FlexSearch base empowers your site visitors
The Static Search plugin is based on FlexSearch, the most efficient search library currently available that strikes a balance between powerful, accurate search results and a lean memory footprint. If speed and efficiency are what your search requires, Static Search will meet your needs.
With a unique Contextual Index algorithm combined with lexical dictionary architecture, searches can be performed up to 1,000,000 times faster than other search libraries, and provide even more accurate results with a dynamic display that displays results as you type to help your site visitors find whatever they need, fast.
Full index control
Indexes are the tools that help you to deliver the most accurate results possible. Static Search includes full control over which site content should be indexed for searches, from posts to tags and titles to meta descriptions. Each element can be individually enabled or disabled, helping you to manage the balance between effectiveness and index file weight on your Publii website.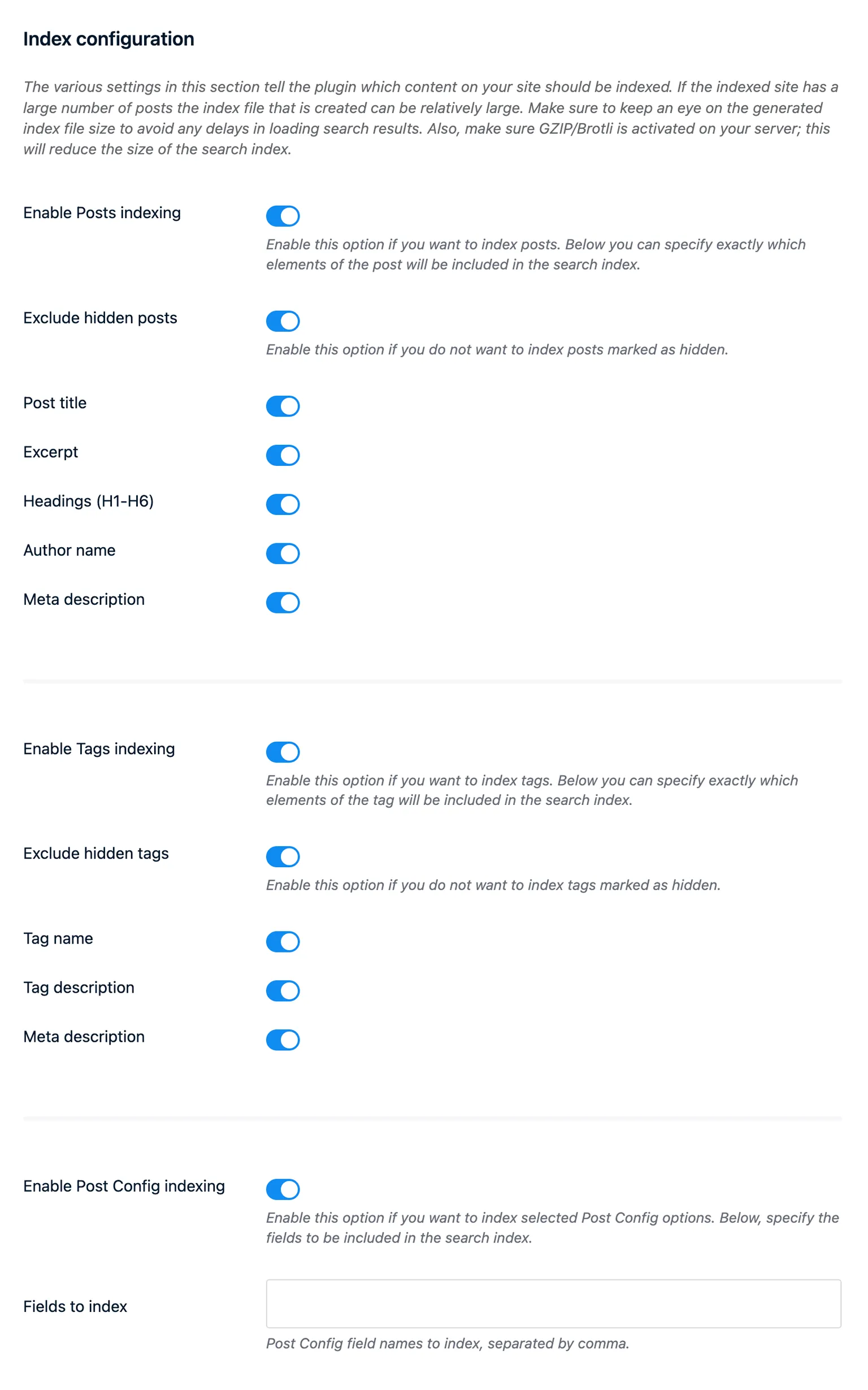 Multiple search modes
Memory an issue on your server? Use only incremental left-to-right word matching to simplify the search. Want to have super-accurate, user-friendly searches when memory isn't a problem? Switch to Full mode, which can find even partial matches or misspellings by checking all letter combinations in every direction; no matter what your visitors search for, they'll be able to find it.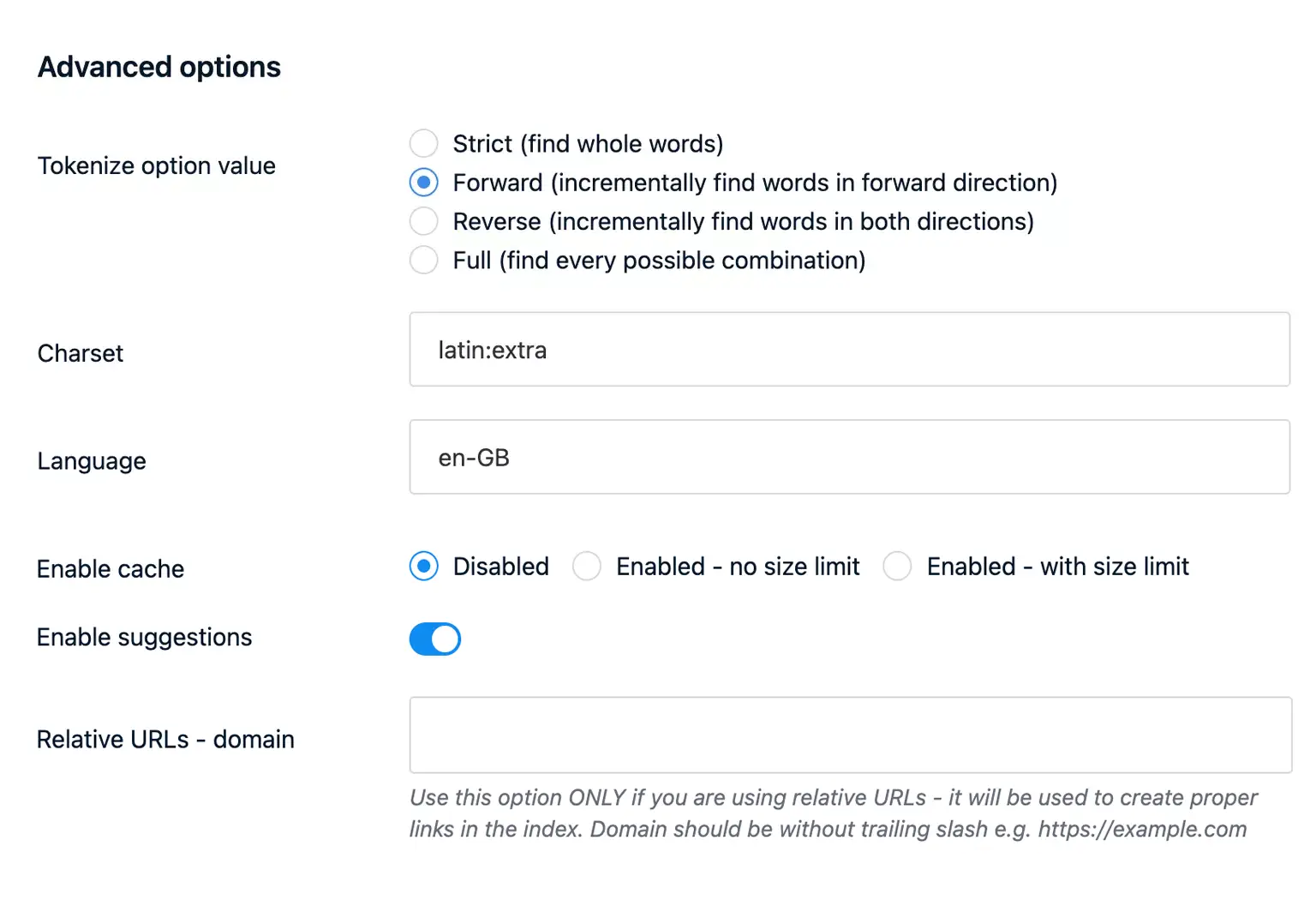 Fine-tune your search requirements
Guarantee results with detailed options to set the minimum number of characters required to begin searching, choose how many results to display at once, and offer suggestions for popular searches when the visitor begins to type for a smooth, user-friendly search that lets them get to your content as soon as possible.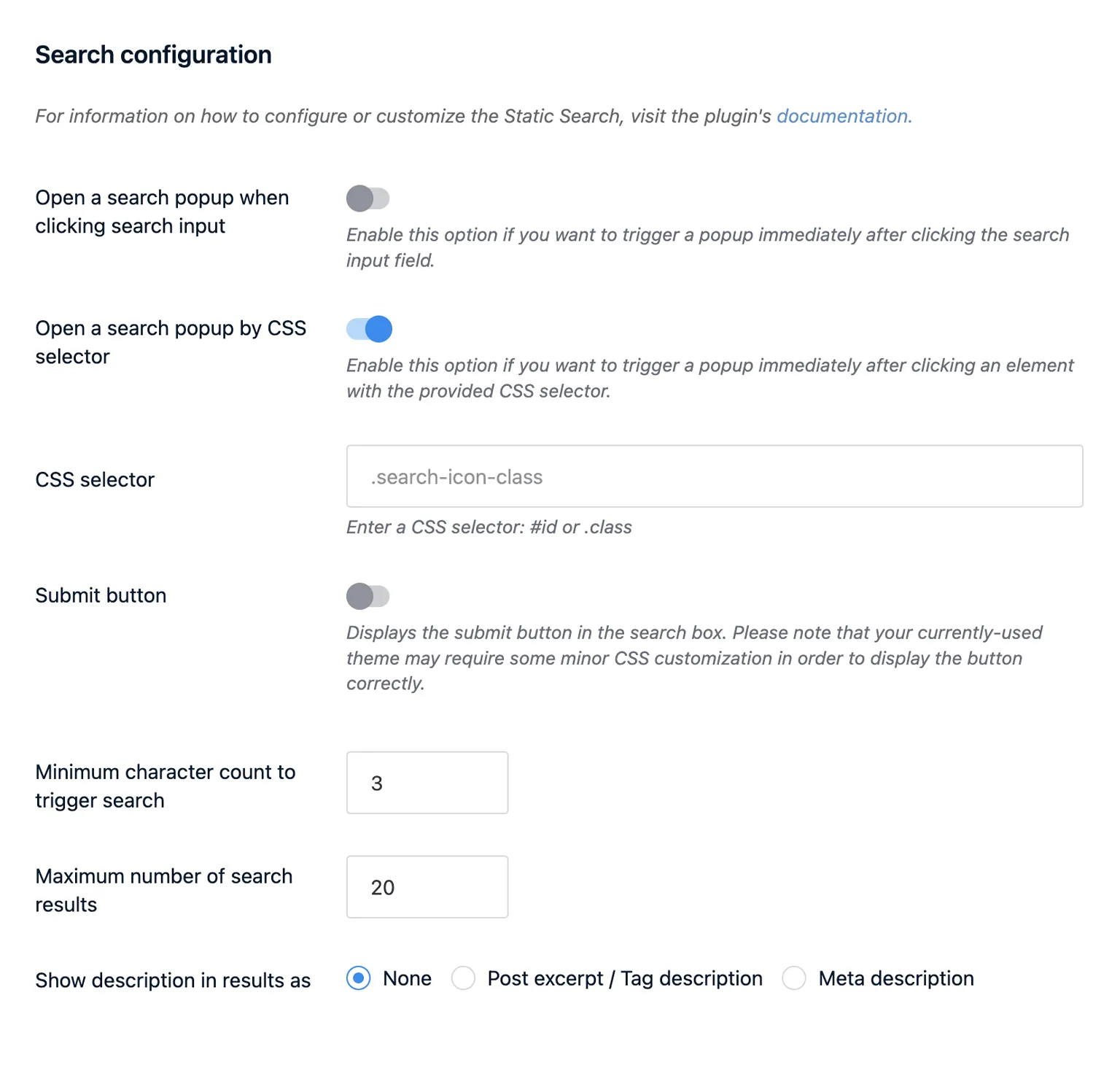 Customize your aesthetics
Achieve a look for your search interface that perfectly matches your site's style. Set your own labels, messages, and other text content while the included light and dark modes tune themselves to the visitor's browser setting, and fully-customizable CSS variables allow you to modify colors, sizes, and other elements so that your search bar integrates perfectly into your site.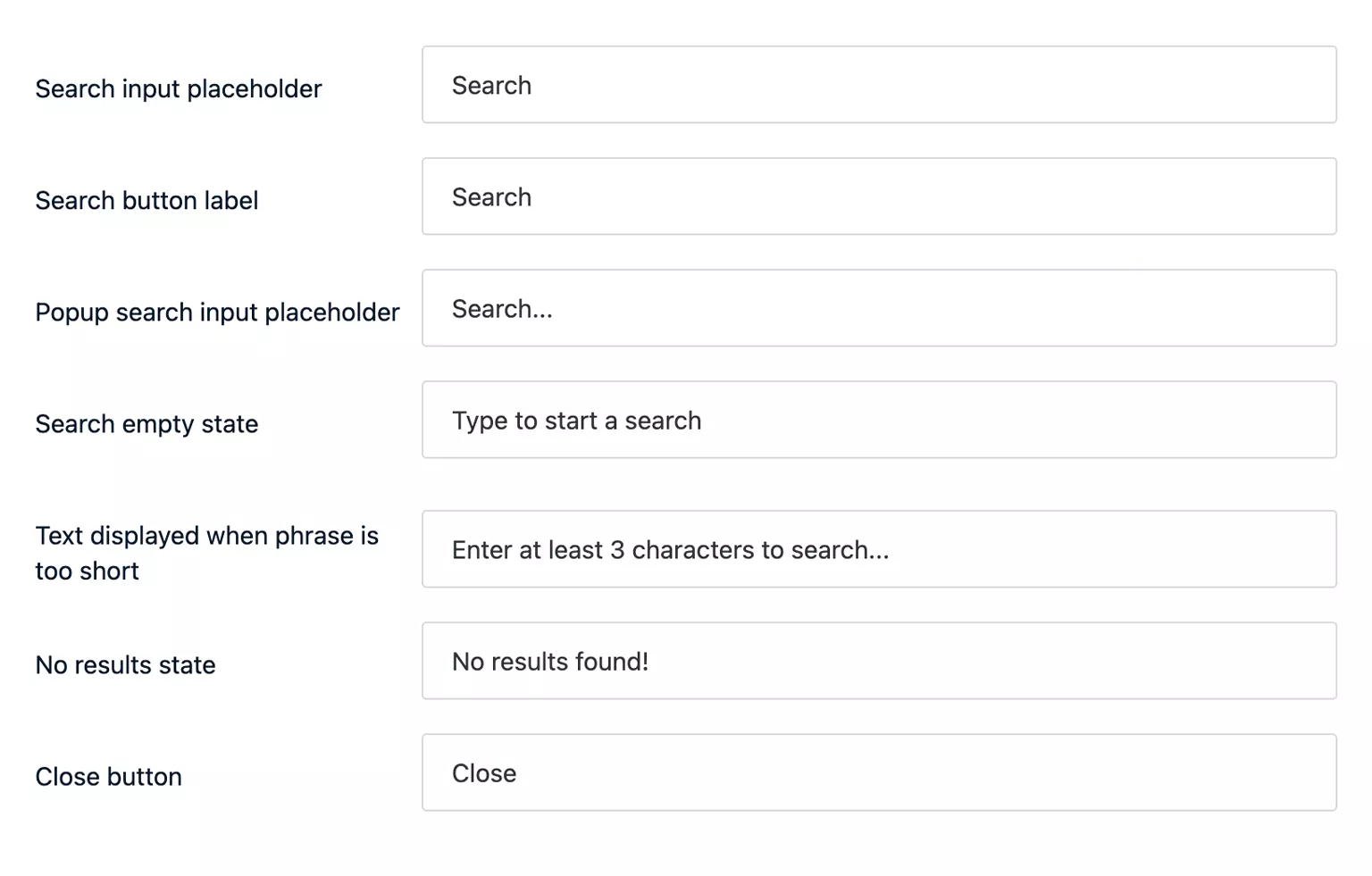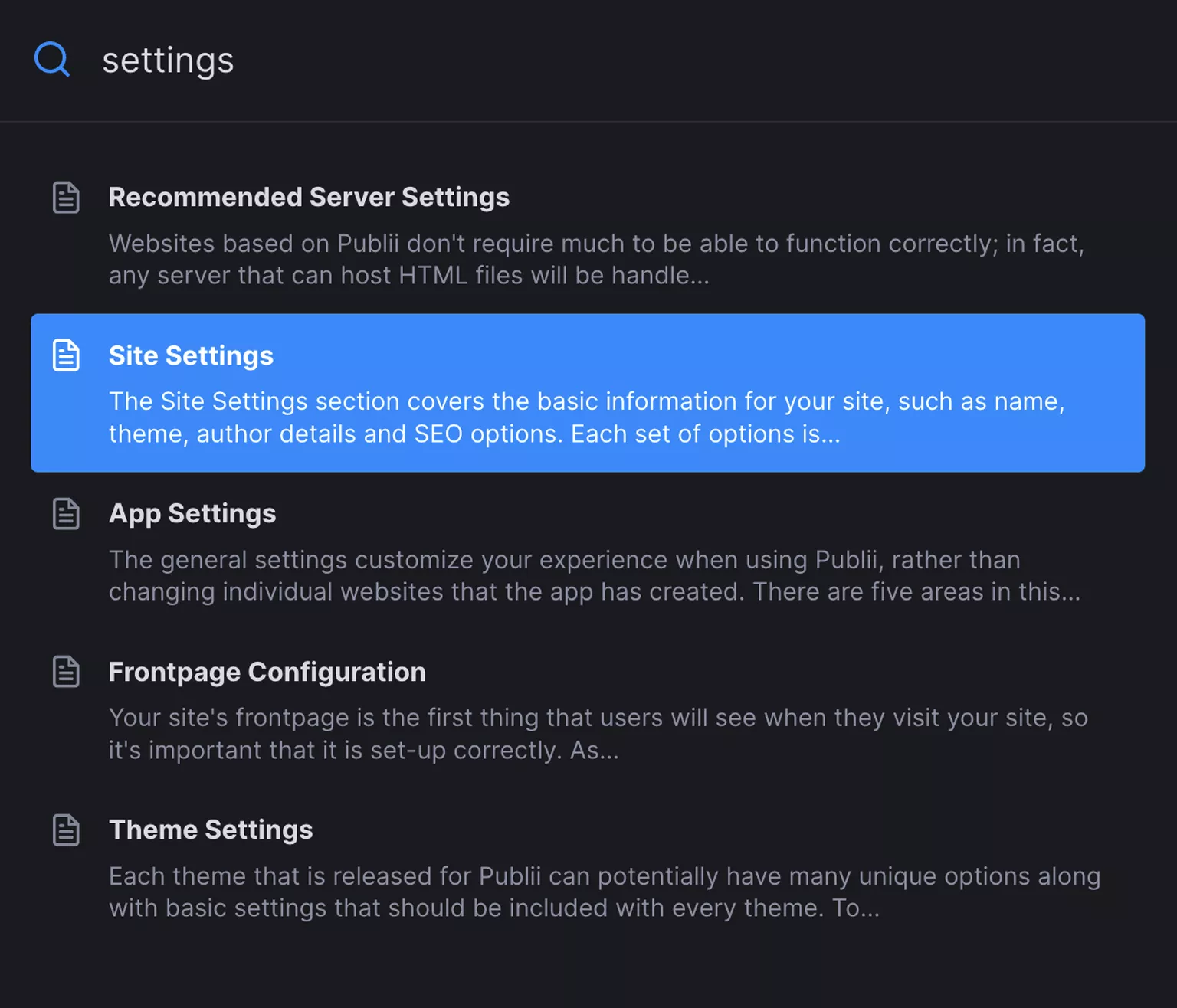 €

29.00
for 1 year
* Plus VAT for EU customers
What's included
✓ Lifetime usage on unlimited domains
✓ 12-months access to the files and updates
✓ 3-months premium support
Details
Version:

Updated:

March 17, 2023
Requirements and compatibility
Browser:

Edge, Firefox, Chrome, Safari, Opera

Requirements:

Publii 0.41 and up
View documentation
Get 3 months of professional support
Getting started with a new plugin on a new website can be a challenge, but our experts are here to help. Every purchase of the commercial plugin includes three months of support through our dedicated ticket system, so you'll have efficient and effective assistance with any issues you run into.