GraphComment
By integrating the GraphComment commenting system into your Publii site with this plugin, you'll open up a world of discussions that lets you stay on top of what your users have to say. Allow comments on your posts, and enjoy powerful tools that expand far beyond the standard commenting paradigm.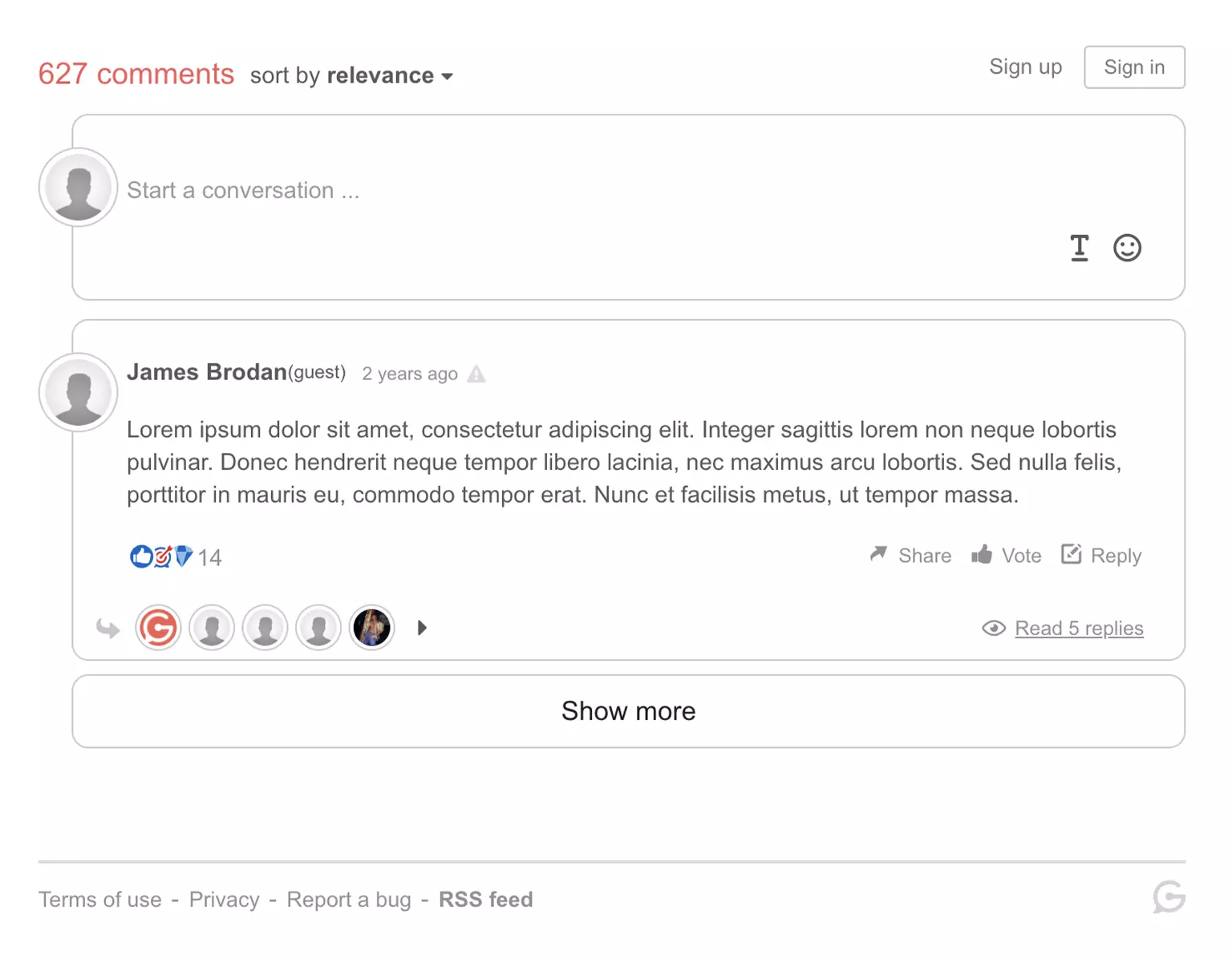 GraphComment Features
A powerful discussion-focused commenting solution with multiple features to encourage community engagement.
Offers a unique "Bubble Flow" graphical interface that makes it easy to track discussions, vote or react to comments, and participate in dialogues.
GDPR friendly with data stored on robust webservers across France; also allows you to manage your data and synchronise or export it.
Automatically ranks discussions to put the most relevant, interesting or intense discussions higher up the chain to encourage replies and engagement.
Allows multiple ways to sign-up, including by linking existing popular social media accounts such as Google, Facebook and Twitter.
Customize your comment theme colors via the GraphComment admin panel.
Supports media embedding, which lets users post gifs or embed popular video content from other sources such as Youtube or Instagram.
Plugin Features
Integrates GraphComment comments into your Publii site, allowing users to add comments to your posts.
Add your own style to the comment sections with custom CSS classes and unique headings.
Fallback messages help inform users when their consent settings stop them from seeing comments.
Enable lazy-loading to display comments faster than ever; start loading the comment section as soon as the user starts scrolling.
Integrate cookie consents into the existing Publii cookie banner to ensure users can get to commenting ASAP.
Details
Version:

Updated:

July, 06 2022
Requirements and compatibility
Browser:

Edge, Firefox, Chrome, Safari, Opera

Requirements:

Publii 0.39 and up
View documentation