Google Analytics
Gain deeper knowledge of how users use and interact with your Publii website with the in-depth statistics provided by Google Analytics via this plugin. Easy to set-up, the tools available with analytics will allow you to develop your site and track where improvements can be made.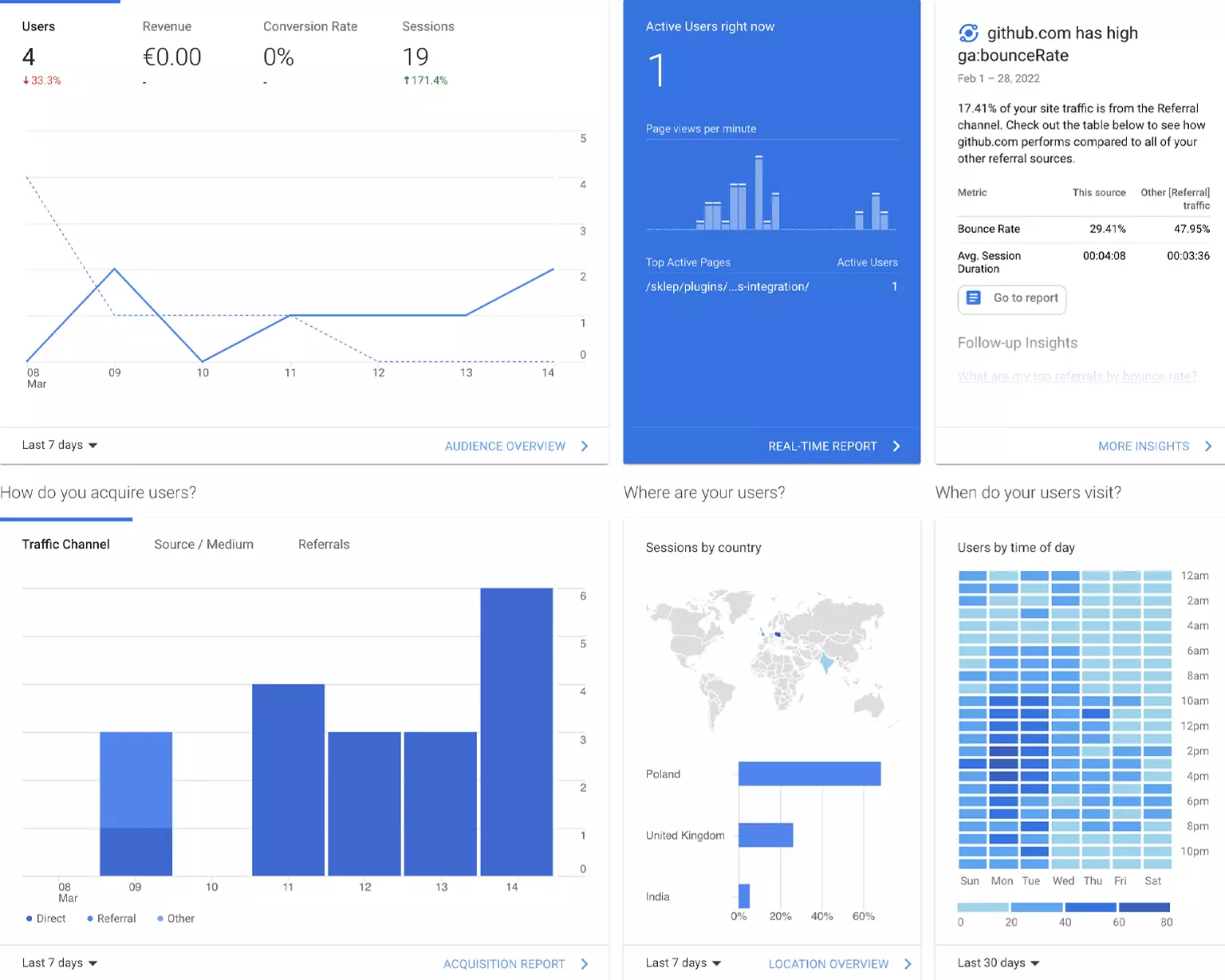 Google Analytics Features
The most comprehensive analytics solution available, covering a broad range of statistics and providing unique insights into how your website's audience operates.
In-depth reporting provides data on active users, pageviews, and audience demographics.
Integrates with Google Adsense, allowing you to track and compare your Adsense data relative to your site's performance.
Impressive data management options implements the full range of data visualizations; import data from external sources for a more complete picture, track day-by-day performance, and identify where your site is working, and where it's struggling.
A variety of reporting tools to help you gain insights into every aspect of your site and user behavior.
Track how users interact with your site on a micro level; see when and how users search, how quickly they can find what they need, and when they end the session to help spot opportunities to optimize your site design, functionality and layout.
Plugin Features
Integrates Google Analytics with minimal set-up.
Get in-depth data on site-performance and user-behavior.
Allows custom code to be added to the embed script for customization of data collection.
Includes support for IP anonymization to prevent collection of indentifiable data being sent to Google.
Choose either Global Tag Manager (GTM) or Global Site Tag (gtag.js) code for your analytics implementation.
Select to load analytical code in preview mode for debugging purposes.
Integrate cookie consent for Google Analytics into the built-in Publii cookie banner.
Details
Version:

Updated:

July, 06 2022
Requirements and compatibility
Browser:

Edge, Firefox, Chrome, Safari, Opera

Requirements:

Publii 0.39 and up
View documentation