Facebook Comments
Increase user engagement in your site by including the option to post comments directly to your Publii posts through their Facebook account with this plugin. With multiple options to configure the look and layout of the comments section, your users will be able to start posting in no time.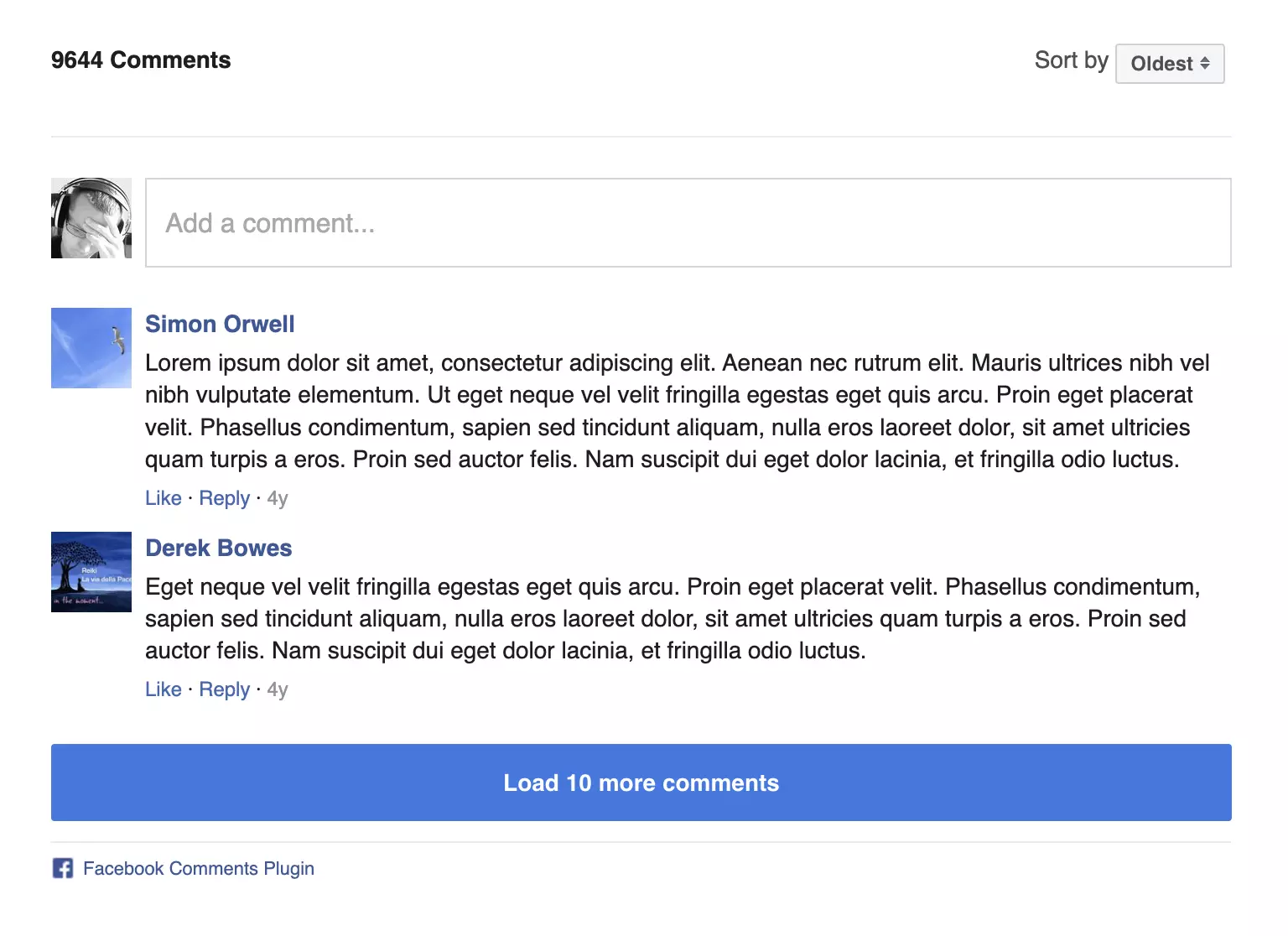 Facebook Comments Features
A popular commenting tool that links to users' Facebook accounts for quick and easy login and comment posting.
Utilizes the familiar commenting system as used on Facebook that lets users post, react to and share content, and creates threads for replies to help readers easily track conversations.
Powerful moderation tools help to keep discussion civil; blacklist certain words, ban disruptive users, and allow commenters to flag inappropriate content for review. Moderators can be assigned to spread the workload.
Allows for Auto-closing of threads after a specific time period to reduce moderation load and encourage users to move on to other, newer threads; auto-closing can be overridden if needed.
Plugin Features
Integrate Facebook comments directly into your Publii posts quickly and easily.
Control your layout with options for defining the comments section header, the number of comments that should be initially displayed, and the width of the comment section.
Choose from a Dark or Light mode styling to match your site aesthetics.
Supports custom CSS classes, allowing personalisation of each part of the comments section to blend seamlessly with your site's style.
Lazy Load Facebook scripts when users scroll down the page for faster load times.
Allow your users to consent to cookies used by Facebook within the Publii cookie banner at the click of a button.
Supports the 'nonce' attribute for added security when running scripts on a page, further protecting your users.
Details
Version:

Updated:

July, 06 2022
Requirements and compatibility
Browser:

Edge, Firefox, Chrome, Safari, Opera

Requirements:

Publii 0.39 and up
View documentation