DocSearch
If you're running a technical documentation site using Publii, then Algolia DocSearch may be just the search you need. Specifically created to make indexing and searching complex documentation intuitive and hassle-free, it's the perfect solution for applicable sites. With this plugin, integrating DocSearch into your site can be ready in moments; no code modification required.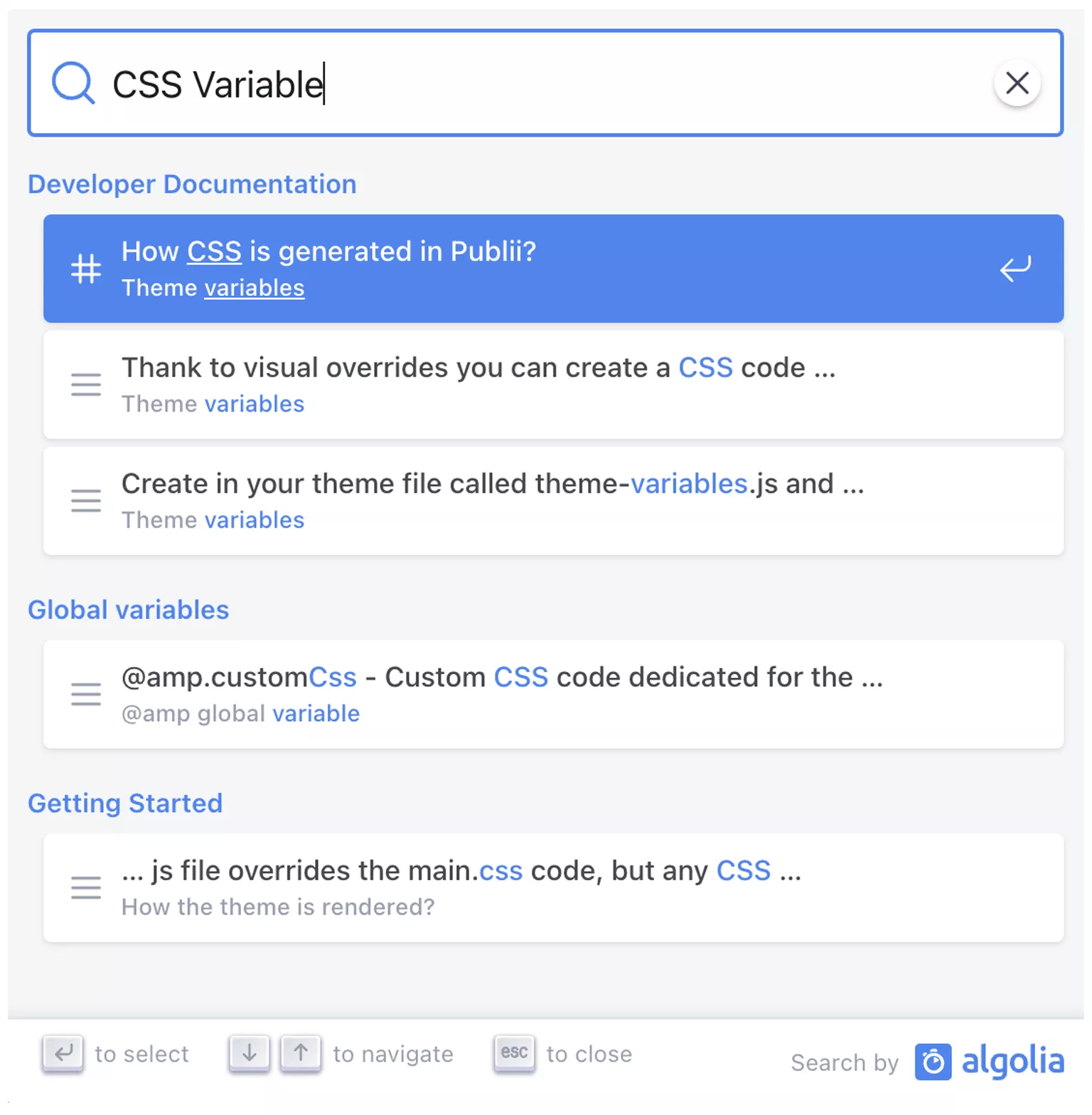 Features
A unique search solution provided by Algolia for open-source project documentation or technical blogs.
Powerful, docs-focused search engine that boasts specific functionality to provide helpful results in a narrow scope, rather than more general results.
Each search index is collected and created by Algolia and updated regularly to maintain efficiency and accuracy.
Use of DocSearch limited to open-source project documentation and technical blogs; sites must be submitted to Algolia for approval before use.
Smooth and hassle-free to enable on your site once approval is received.
Details
Version:

Updated:

July, 07 2022
Requirements and compatibility
Browser:

Edge, Firefox, Chrome, Safari, Opera

Requirements:

Publii 0.40 and up
View documentation