Disqus Comments
With the Disqus Comments plugin enabled, you'll be able to engage more deeply with your community. Allow users to add comments to the posts on your Publii site, customize the look to suit your website's styling, and open up discussions to help expand your audience.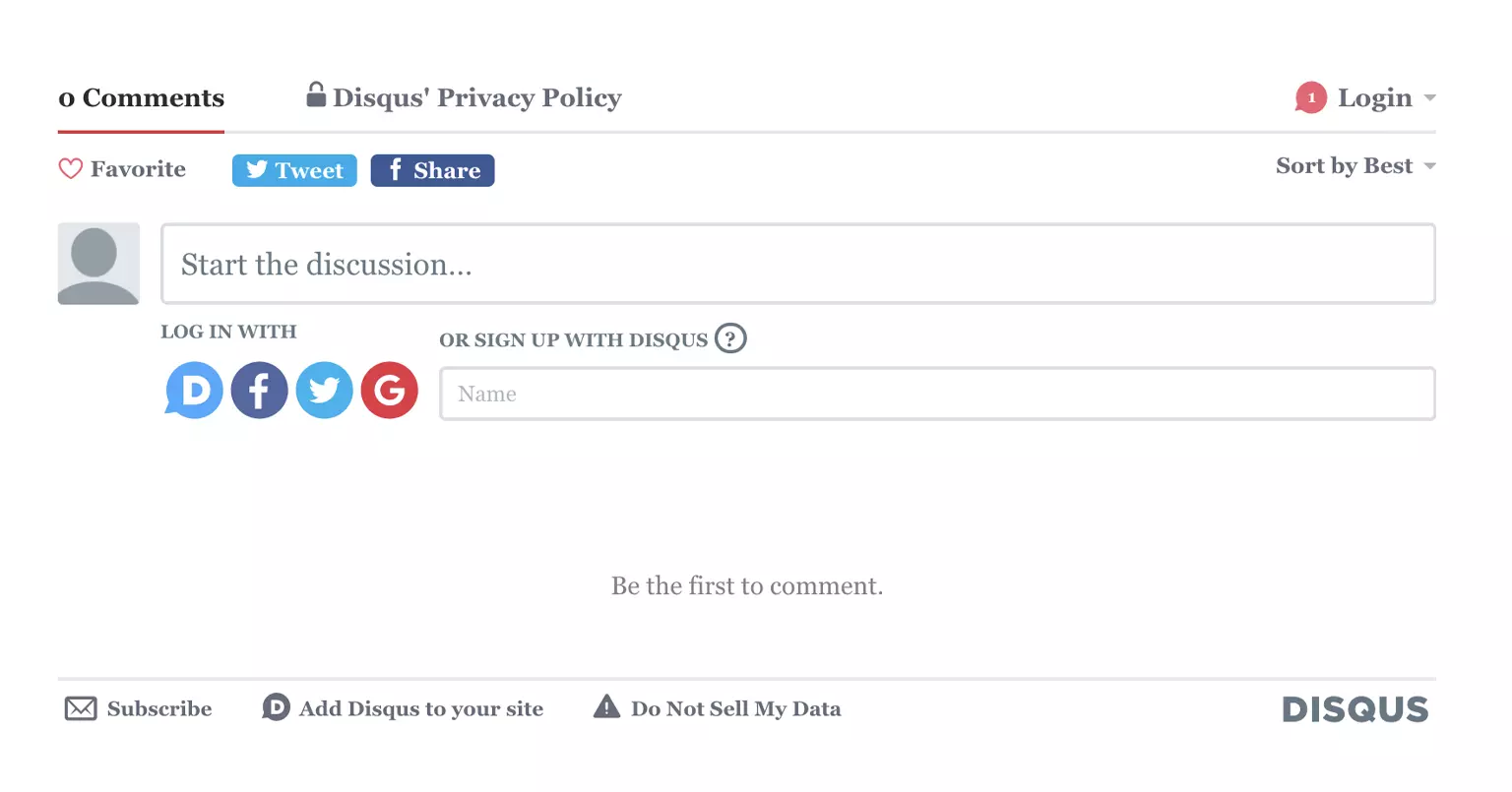 Disqus Features
One of the most popular commenting solutions available, with a single login that works across any website that uses Disqus.
A full set of interaction options for users, allowing them to favorite, upvote or downvote comments. Comments are managed in threads for easy conversation tracking.
Allows posting of media such as photos and video for more engaging and fun discussions.
A network-wide User Reputation system helps single out disruptive users, making for a safer, more welcoming community.
Automatic spam protection detects and blocks spam comments without ever making them visible.
Deep local moderation tools allows for full, temporary or shadow bans. Choose to restrict posting to approved comments, and create a trusted list of users that don't need to wait for approval.
Plugin Features
Manage your comment section layout the way you want; configure the header, and define the number of comments to be displayed.
Add a fallback message for users without the proper scripts enabled to show them how to join the discussion.
Customize the CSS classes of each element of the comment section, to get the style that perfectly matches your site aesthetics.
Lazy Load support means your comment section can start loading as soon as the user starts scrolling down the page, reducing the wait time for the comment section to display.
Integrate consent for Disqus-specific cookies directly in the built-in Publii cookie banner, protecting your users privacy.
Details
Version:

Updated:

July, 06 2022
Requirements and compatibility
Browser:

Edge, Firefox, Chrome, Safari, Opera

Requirements:

Publii 0.39 and up
View documentation