Commento
Commento is a lightweight and privacy-focused commenting system for your websites. It has all the basic features you need to add comments to your Publii site, with additional features such as markdown support, Disqus importing, and voting. But what makes Commento especially useful is automated spam detection and moderation tools.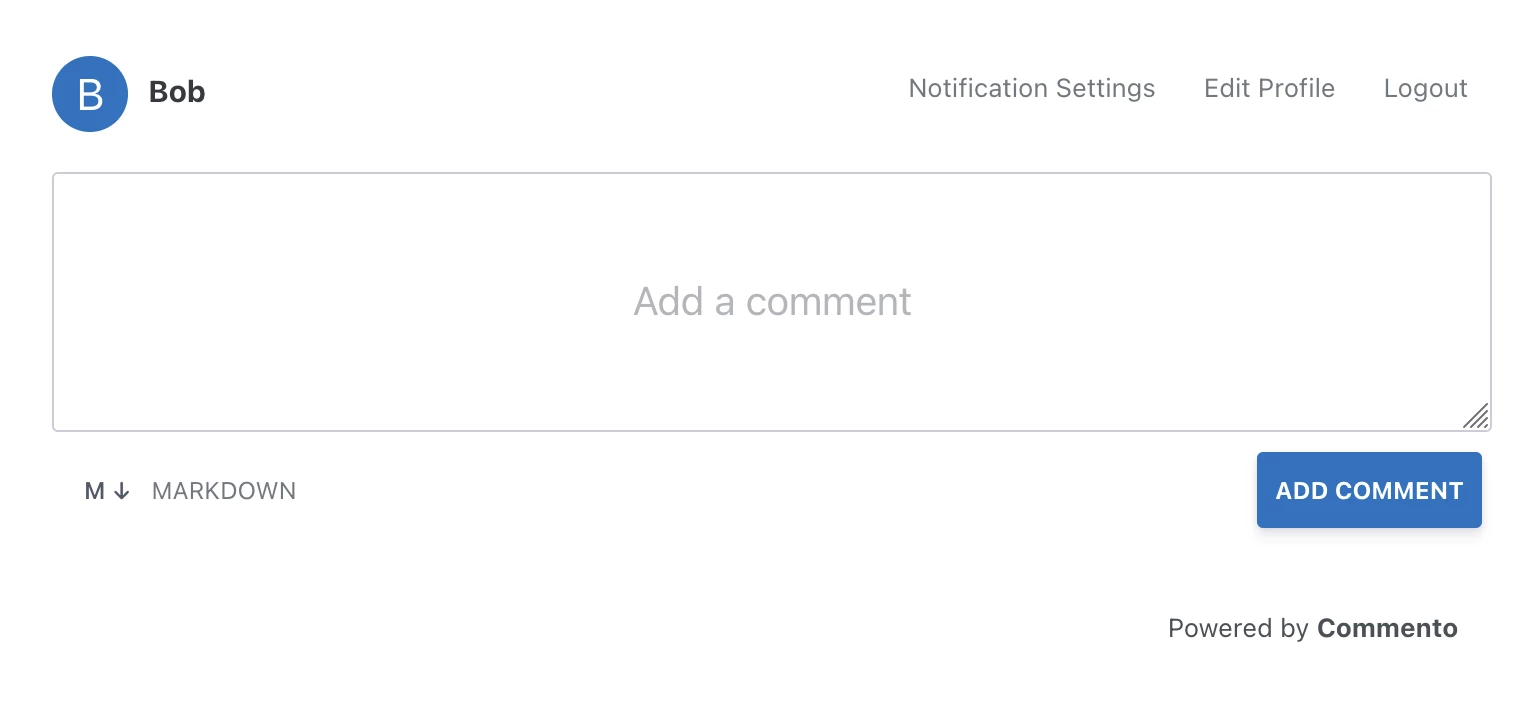 Commento Features
A full-size commenting solution that lets users comment on your posts with no ads, embed third-party scripts, or affiliate links; helping you to build your community. Available as a cloud-based service, or can be self-hosted for even greater customization and control.
Nested replies help users keep track of discussions.
Users can enjoy a helpful range of commenting options; upvote and downvote comments, post anonymously to protect their privacy, and use Markdown to quickly craft their replies.
Includes Spam Detection, so you can spend more time moderating discussions and less time clearing out the waste.
Strong moderation tools that allow you to lock threads, set timeouts to prevent users from escalating a disagreement, and quickly remove off-topic or inflammatory posts.
Sticky comments let important or insightful comments be the first thing users see once they reach the comment section.
Plugin Features
Hide deleted comments; by default, deleted comments with undeleted replies are shown with a '[deleted]' tag.
Add your own style to the comment sections with custom CSS classes and unique headings.
Fallback messages help inform users when their consent settings stop them from seeing comments.
Enable lazy-loading to display comments faster than ever; start loading the comment section as soon as the user starts scrolling.
Integrate cookie consents into the existing Publii cookie banner to ensure users can get to commenting ASAP.
Details
Version:

Updated:

July, 06 2022
Requirements and compatibility
Browser:

Edge, Firefox, Chrome, Safari, Opera

Requirements:

Publii 0.39 and up
View documentation